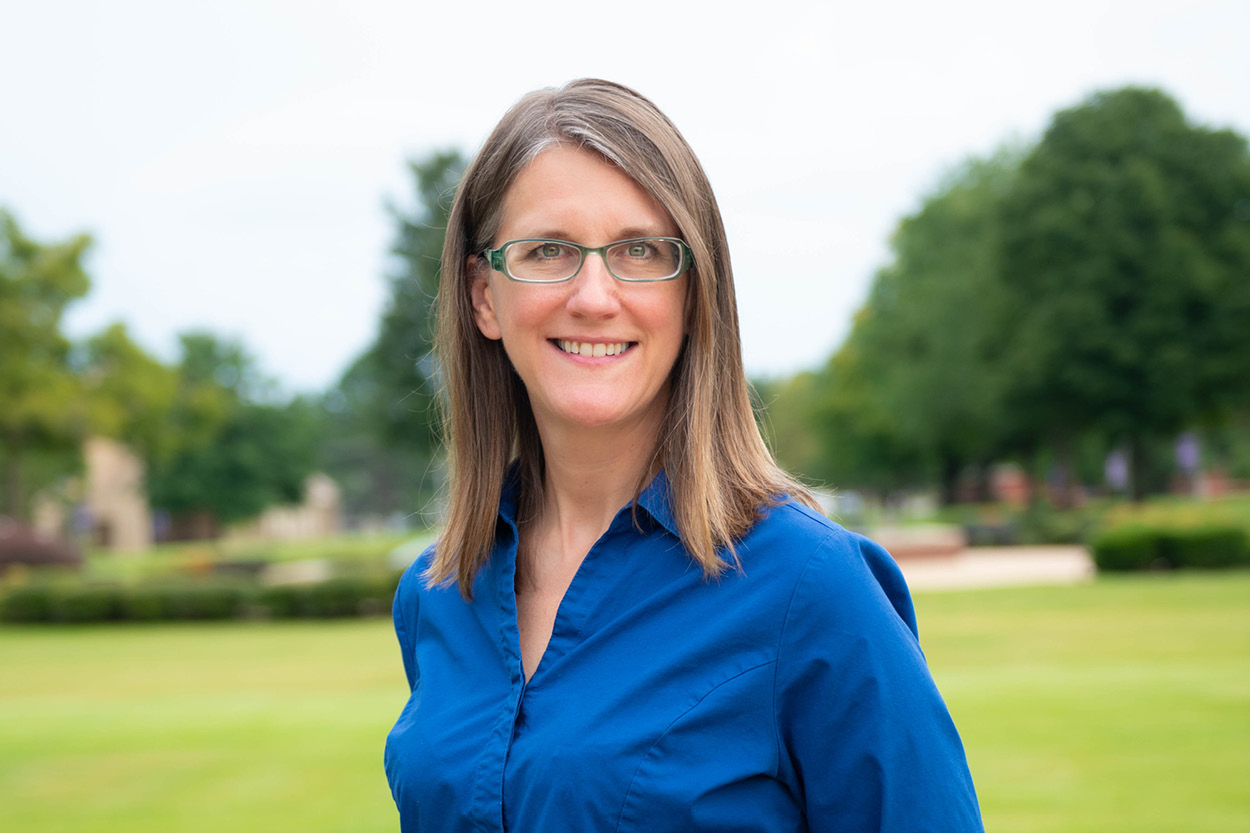 Vanessa Hollowell, academic services coordinator for the Jones Learning Center, has been named the recipient of the University of the Ozarks' 2021 Dr. Rick and Sheree Niece President's Above and Beyond Award.
U of O President Richard Dunsworth made the announcement to the campus community on Monday during his weekly President's Standup meeting, held via Zoom. The award is presented to an employee selected by the president based on service that has surpassed what is required and expected for that academic year.
Hollowell has worked at Ozarks since 2002 and served as an academic services coordinator in the JLC since January of 2019. She previously served as director of auxiliary services for the JLC and as business office assistant.
University President Richard Dunsworth said Hollowell's colleagues described her as "one of the most caring and compassionate individuals at Ozarks."
Another colleague said Hollowell, "has an incredible work ethic that sets the bar high for those around her. Her faith and fortitude help lead her to do what is right by the students and the institution regardless of who's watching."
Hollowell earned her bachelor's degree from Arkansas Tech University and is completing a master's degree in college student personnel from ATU.
The Dr. Rick and Sheree Niece President's Above and Beyond Award is named in honor of the former president and first lady of the University.
Topics: About