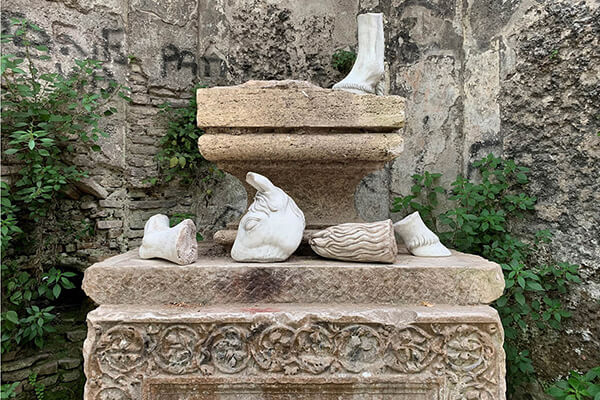 University of the Ozarks Associate Professor of Art Dawn Holder will showcase some of her recent work in the exhibit, "Whence This Glory Perish," from Jan. 22 through Feb. 21 on the U of O campus as part of the University's Artist of the Month series.
The exhibit will be displayed in the Stephens Gallery, located in the Walton Fine Arts Center. There will be a meet-the-artist reception from 6-7 p.m. on Wednesday, Jan. 29, in the gallery.
Holder said the "Whence This Glory Perish," is a selection of work that she created while on sabbatical during the Spring of 2019.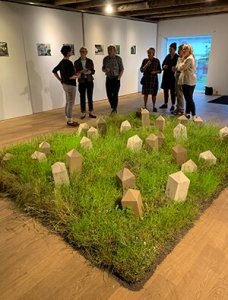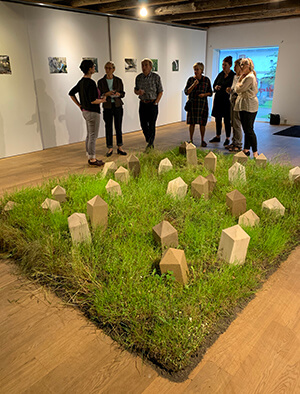 "During that time, I participated in three artist residencies,"  Holder said. "While at the Hambidge Center in the mountains of north Georgia, I focused primarily on research and writing, while experimenting with new techniques to create text-based works. I then spent five weeks at a ceramics residency in Rome looking closely at ancient monuments, which inspired a series of sculptures and site-responsive photographs. Next, I spent six weeks at Guldagergaard International Ceramics Research Center in Denmark, where I continued to create sculptures, photographs, and built a new installation."
Holder said the sabbatical proved to be a very productive time for her as an artist.
"I not only produced an abundance of new work, I also connected with artists from across the globe and participated in two international exhibitions," she said. "I am grateful for the support from the university, my colleagues, and the other arts institutions that made this deep creative dive possible."
The gallery is open to the public from 9 a.m. to 4 p.m. throughout the week when classes are in session. There is no cost to visit the gallery.
Topics: About, Art, Community Events, Exhibit