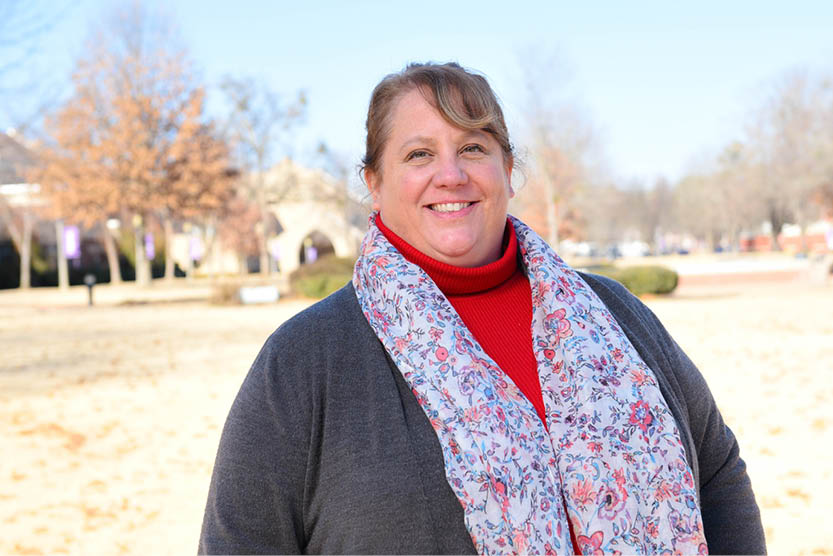 Kaethe Hoehling of Clarksville has joined University of the Ozarks as the new director of counseling services.
Hoehling recently served as a counselor and assistant director of outreach at Community Service, Inc. (CSI) in Clarksville. She began her new duties at Ozarks on Jan. 11, 2021.
As the University's director of counseling services, Hoehling will be responsible for providing leadership and strategic planning in the development and implementation of a comprehensive mental health support program for students. She will serve as the primary University point of contact regarding student mental health support and will facilitate short-term individual and group counseling sessions, crisis intervention, mental health education and awareness education, and referral to community based counseling services.
"I am grateful for the opportunity to serve the Ozarks campus and family," Hoehling said. "I hope to work alongside colleagues and the community to help students feel safe, empowered, engaged and prepared. Jeremiah 29:11 states, 'For I know the plans I have for you, Declares the Lord, Plans to Prosper you and not to harm you, Plans to give you hope and a future.' I commit to work daily to humbly and honestly journey with students as they face their daily challenges and successes and to do all I can to help facilitate their prosperity and protect them from harm."
Hoehling has been a licensed professional counselor in Arkansas since 2002. Her office will be located in the Jones Learning Center (JLC) .
"Offering mental health services for Ozarks students is a vital component of supporting students," said Dody Pelts, director of the JLC. "We have undertaken efforts to ensure our students' physical wellness during the current times, but we also recognize that supporting mental health is also vital piece of student care. Our mental health impacts how we think, cope with stress, make decisions and build relationships. It's key to living a full life, and I'm grateful that Ozarks' students will be able to easily access this support on campus."
Hoehling is enrolled in the doctoral program in counselor education and supervision at the University of the Cumberlands in Williamsburg, Ky. She earned her master's degree in counseling from Henderson State University in Arkadelphia, Ark., and her undergraduate degree from University of the South in Sewanee, Tenn.
She has worked as a counselor and assistant director of outreach at CSI since 2005. She has also worked previously as a counselor for school-age children with Counseling Associates in Russellville, Ark., as well as with Birch Tree Communities in Clarksville, The BrideWay Hospital in North Little Rock, and the Little Rock Community Mental Health Center. She also served as a residence hall director at Henderson State University.
Hoehling was the recipient of a "Most Caring and Responsive" award at CSI in 2018 and she is a member of the Southern Association for Counselor Education and Supervision and the American Counseling Association. She serves on the Rotary Club of Altus, Ark., and the Kiwanis Club of Clarksville and was named a Paul Harris Rotary Fellow in 2016 and a Walter Zeller Kiwanis Fellow in 2015. She also serves on the board of directors for the Missouri-Arkansas Kiwanis Beatrice Johnson Youth Camp in Johnson County.
Topics: About