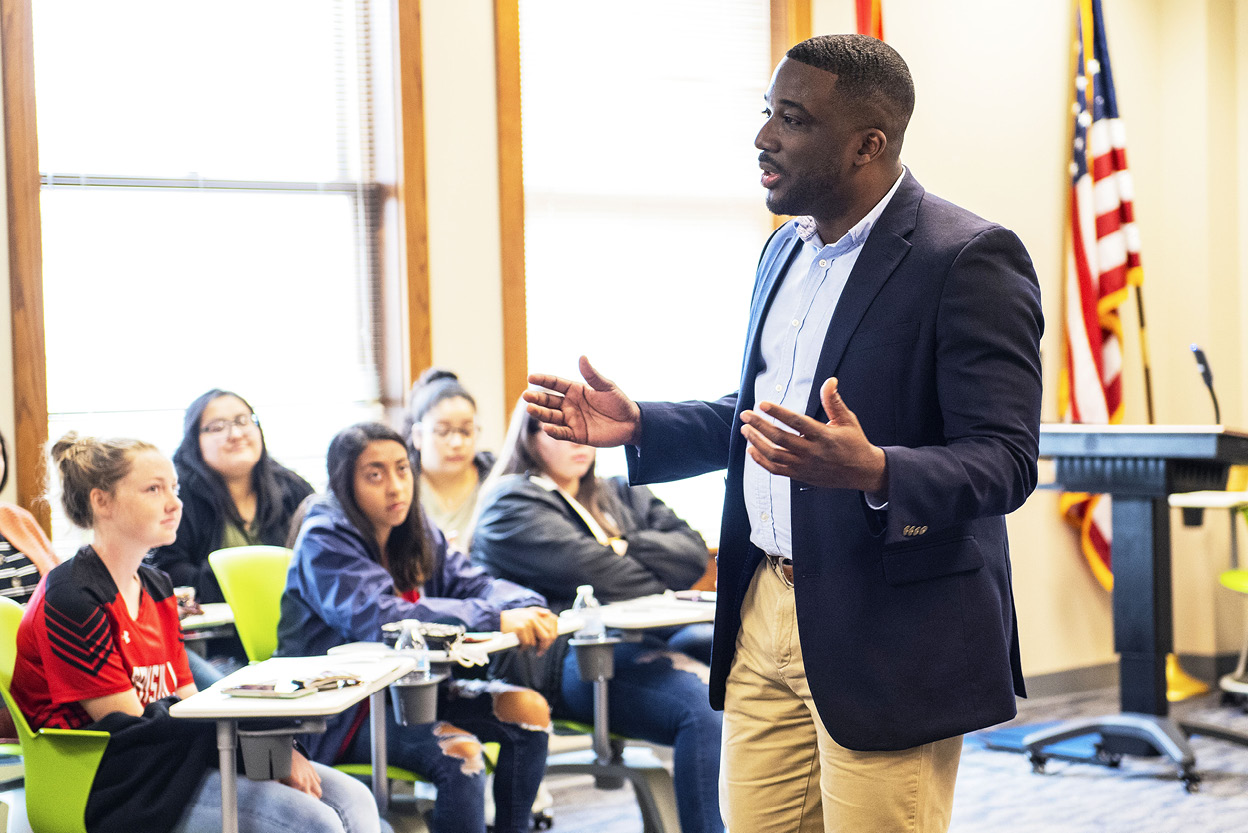 Reggie Hill, vice president for marketing and enrollment at University of the Ozarks, has been named by Arkansas Business as a 2020 40 Under 40 honoree, the publication announced on Monday.
According to the state-wide publishing group, 40 Under 40 honors men and women under the age of 40 "in business, nonprofits and government who are making a significant impact."
The honorees, nominated by readers and chosen by the editors of Arkansas Business, will be recognized at a luncheon ceremony and in a special edition of Arkansas Business. The 2020 40 Under 40 awards luncheon, presented by Bank OZK of Little Rock, is scheduled for 11:30 a.m. on Thursday, June 4 at the DoubleTree in Little Rock.
"I owe this honor to the students, faculty, and staff who tirelessly strive to make communities at home and around the world better," Hill said. "I share this platform with University of the Ozarks, an institution that has been at the forefront of freedom, democracy and social progress throughout its 185-year history."
Hill has led Ozarks to record enrollment growth since joining the University from Saint Leo University in Florida in 2016.  Under his leadership, Ozarks has increased its enrollment more than 40 percent and surpassed 800 students for the first time in the college's history in both 2018 and 2019. He oversees admissions, financial aid, public safety, marketing and athletics at the University.