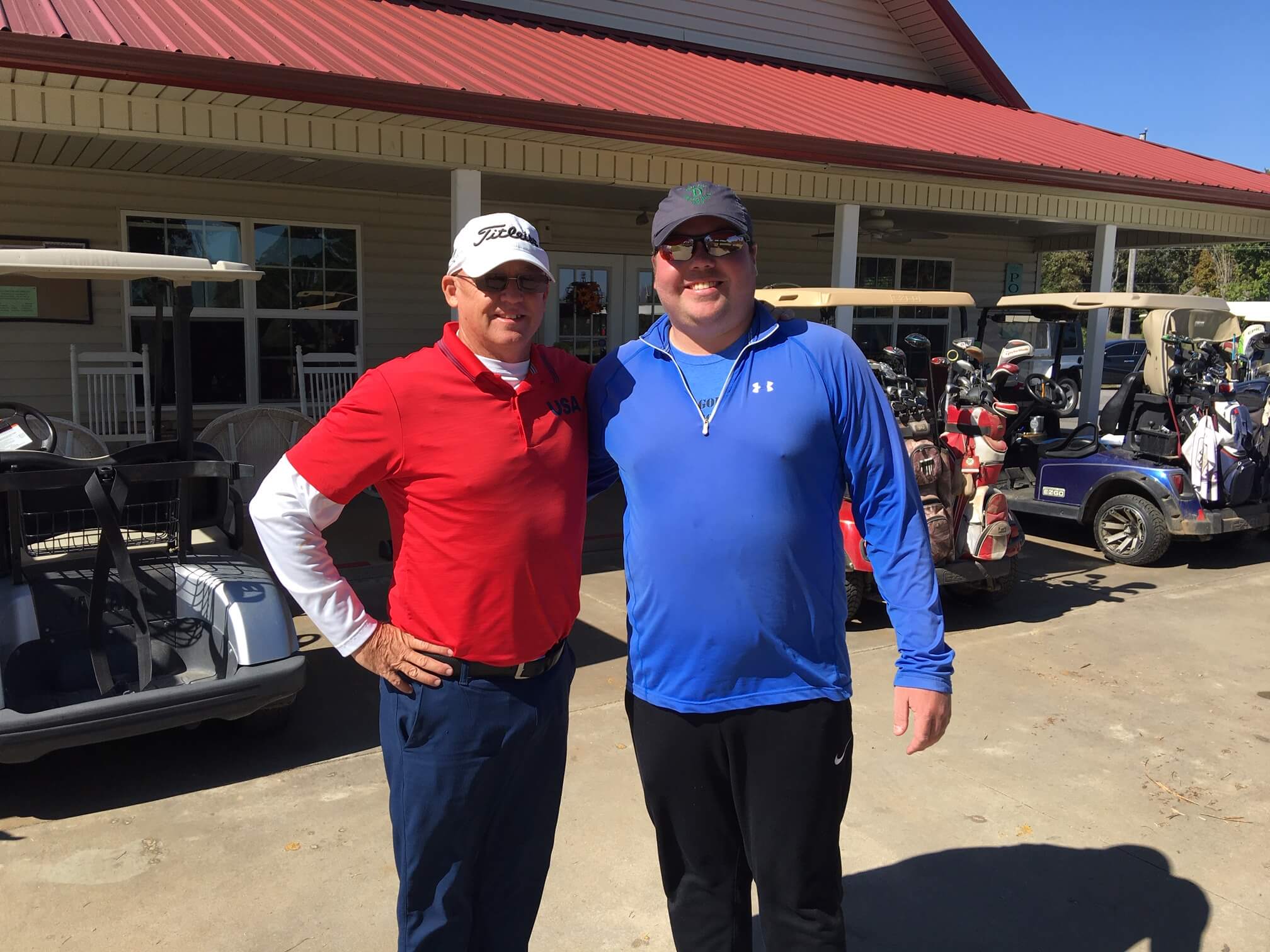 The duo of Kyle Helms and Quintin Helms shot a 13-under 59 to capture the University of the Ozarks' Alumni Golf Tournament, held Oct. 18.
Kyle Helms, a 1986 U of O graduate, and his nephew, Quintin, topped 14 other teams to win the annual two-person scramble, held at the par-72 Clarksville Country Club course.
The team of Bo Funderburk '00 and Daniel Nichols took second with a score of 61, winning a tiebreaker over the third-place team of Greg Thompson '91 and Tom Wolf, who also shot a 61.
A total of 30 golfers took part in the annual Homecoming tournament.
Topics: About, Alumni, Community Events