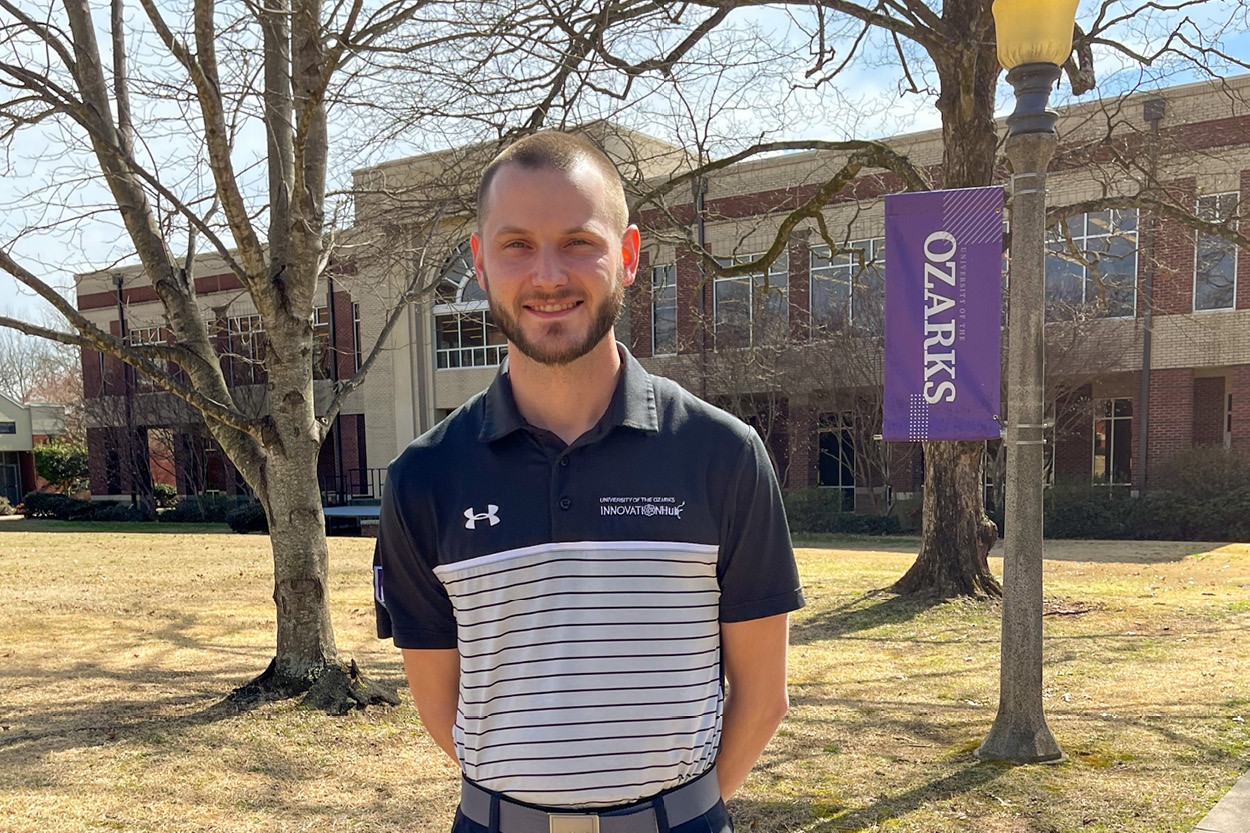 University of the Ozarks IT Network Manager Ethan Hefley was recently named a top 10 finalist for the MakerBot Innovative Designer of the Year award.
Based in New York City, MakerBot is one of the largest 3D printer manufacturer companies in the world. Their annual Innovative Designer of the Year Award is selected based on "innovative ways of thinking and opportunities to create and design."
Hefley was named a top 10 finalist by the company earlier this month from a pool of 2,500 candidates throughout the country in the education and technology fields. The finalists included individuals from Carnegie Mellon University, Cornell University, Oracle, AECOM, DeVry University in California and Genentech Inc. The winner of the competition, Shye Dubai from NPower and AT&T in California, was announced on March 5.
Hefley, who helped establish the University's new Innovation Hub and leads the center, said being named a finalist is a testament to the University's recent emphasis on technology.
"This shows the driving force of technology and how it is growing and expanding on this campus and in other rural communities," he said. "Every day there is something new that is cutting-edge. The Innovation Hub was put in place to introduce the campus community to new technology and to let students, faculty and staff be innovative and creative. It is an absolute honor to get recognized as a finalist. It just shows that U of O and Innovation Hub are growing and people are taking notice around the country."
Hefley said he submitted information in December to MakerBot about how students are utilizing the Innovation Hub and 3D printers for classes ranging from biology and chemistry to art. He also described how the University's 3D printers were used to make mask extenders that were utilized by area health care workers.
The University's Innovation Hub, located on the bottom floor of Robson Library, is open to the campus community from 9 a.m. to 4:30 p.m. Monday through Friday.
Topics: About