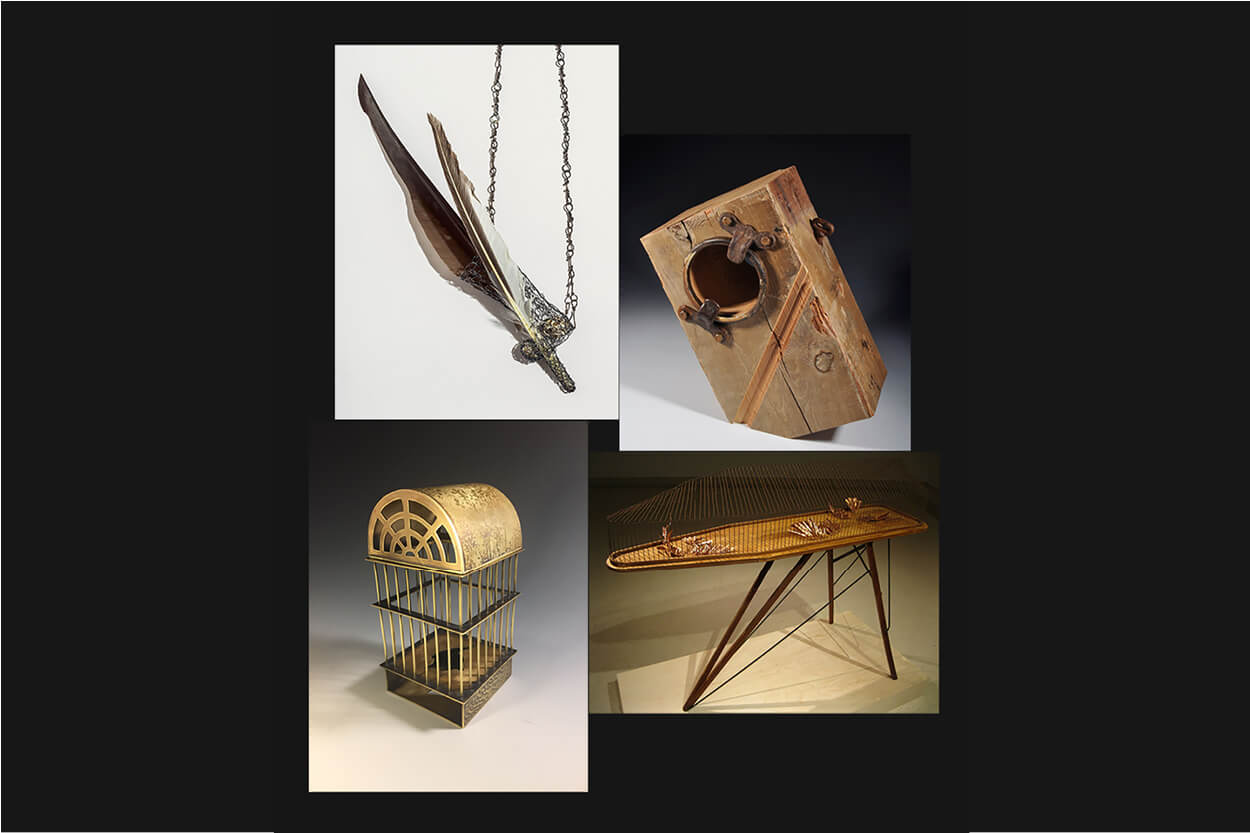 The University of the Ozarks' Stephens Gallery will host the Women to Watch exhibit, "Heavy Metal," from Sept. 9 through Oct. 4 as part of the University's Artist of the Month Series.
There will be a reception to meet the exhibit artists from 6-7 p.m. on Thursday, Sept. 12, in the gallery, which is located inside the Walton Fine Arts Center.
The Women to Watch exhibit series is part of a statewide tour and follows the international biennial competitive of the same name, "Heavy Metal," initiated by the National Museum of Women in the Arts to increase the visibility of and critical response to promising women artists.
The 2018 national exhibit focused on the use of metal as an artistic medium. Long considered to be the work of men, metalsmithing was historically seen by many to be too physically grueling for women. But in modern and contemporary eras, women artists have used metal to create a broad range of objects ranging from functional furniture to minimalist jewelry to purely aesthetic abstractions and large sculptural works.
Holly Laws' mixed media installations, "Three Eastern Bluebirds and Placeholder," were selected for exhibit at the national museum during the summer of 2018. Laws is an associate professor of art at the University of Central Arkansas in Conway. A third Laws installation joins the 2019 Arkansas state tour, to be exhibited with works by artists Michele Cottler-Fox, Amanda Heinbockel and Robyn Horn of Little Rock. Matthew Smith served as guest curator for the exhibit.
The gallery is open to the public Monday through Friday each week from 8:30 a.m. to 4 p.m. For more information, please contact the Division of Humanities and Fine Arts at 479-979-1349.
Topics: About, Art, Community Events