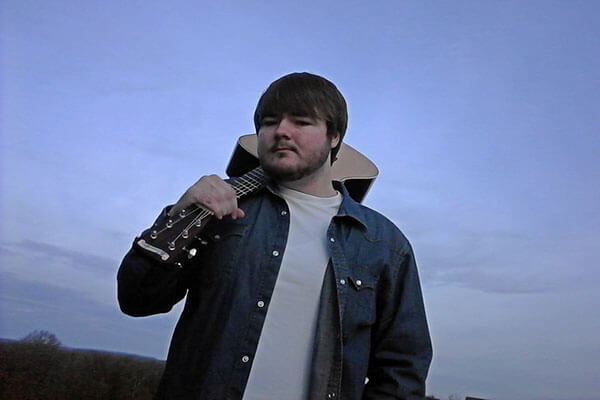 Local musician Ryan Harmon will highlight the second First Friday in downtown Clarksville, scheduled to begin at 5 p.m. on Friday, May 3.
Presented by University of the Ozarks and the Clarksville-Johnson County Chamber of Commerce, First Friday is a community event held on the corner of Main Street and the Spadra Trail. It will feature live music, a variety of food trucks and vendors as well as lawn games.
There is no charge for admission and the public is invited to attend and encouraged to bring lawn chairs.
Harmon is a singer-songwriter from Lamar. With musical influences like Travis Tritt, Ray Charles and Bob Seger, and lyrical influences like Guy Clark, Kris Kristofferson and Roger Miller, Harmon carries on the long tradition of "three chords and the truth." Combined with a commanding stage presence and fun, lively performances, he seeks to push the boundaries of what a solo acoustic act can be.
Though commonly categorized as country music, Harmon's music more specifically fits Americana, a sub-genre of country. He describes Americana by saying, "You can put Hank Williams, Bob Seger, Ray Charles and Bill Monroe all in the same room, and it makes perfect sense."
In 2017, Harmon released his self-titled, debut album. Taking all modern production standards and throwing them out the window, Harmon created a stripped-down, low-fi recording that allows the songs to stand on their own, good or bad.
"I hear so much stuff where it seems like they put more focus on the production than the song. I love listening to old Hank Williams or Robert Johnson records where the word 'production' didn't even come into it. Press the 'record' button, and off you go! Get a performance of the song and that's it," Harmon said.
From the rocking, early Johnny Cash influenced "Hold On Sally," to the powerful "Ride The Wind," and the emotional "Find Your Heart," Harmon's songwriting focuses on real life and real people.
One of the album's more prominent songs, the humorous, yet true, anthemic country heartbreak "You Left, My Dog Died, and My Heart Did Too," was featured on an NPR Music playlist of dog-themed songs in January 2018.
In 2019, Harmon is continuing that same style of writing, with new music coming soon.
"It doesn't matter if it's a love song, a sad song, a funny song, etc. Life throws all of those different emotions at us. As long as people can relate to it and enjoy it, I feel like I've done my job."
This will be the final First Friday of the spring semester. It will start again in September when the fall semester is underway.
Topics: About, Alumni, Campus Life, Community Events, Student Events, Student Life