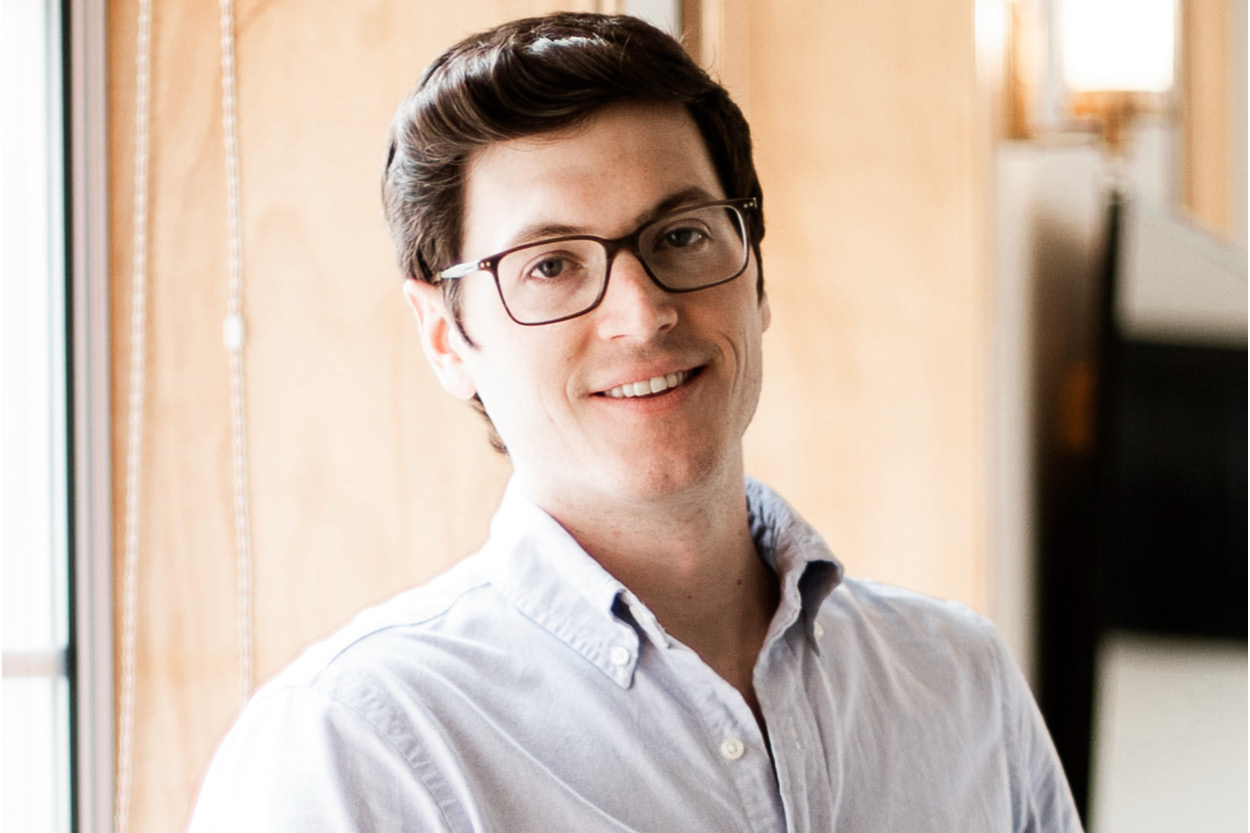 Dr. Chris Hall, who completed his Ph.D. in English literature from the University of Kansas in May, will join the University of the Ozarks faculty as an assistant professor of English, beginning the Fall 2021 Semester.
"I'm thrilled to be joining the diverse and intimate community of students, faculty, and staff at University of the Ozarks," Hall said. "I very much look forward to getting to know the people and the area, and to jumping into the classroom."
Hall earned his bachelor's degree in English and philosophy from KU and his master's degree in English literature from Arizona State University. He served as a graduate teaching assistant at KU and an as an adjunct instructor at Park University and also held a four-year doctoral fellowship from the Hall Center for the Humanities at KU.
Hall's Ph.D. dissertation, "Worlding Modernism: The Political, the Postcolonial, and the Modern Body," was nominated by the English department for an Argersinger award for outstanding dissertations. In the dissertation, Hall contends that the population one belongs to shapes their relation to the modern state.
"State laws and power structures allow lives to flourish, or neglect people or kill them, based on classifications of race and gender that are wrongly imagined to have a definite biological basis," he said. "This political domination over life is inscribed within global twentieth-century literature, and when read in this light, a biopolitics of modern literature emerges. The project breaks new ground in the analysis of African American, African, and transatlantic literature, reading works together for the first time and through a new theoretical lens, while also unmaking the Eurocentrism and whiteness that have long structured the field of biopolitical theory. In doing so, I make it possible to re-see the ways that racism and sexism have shaped twentieth-century literature and politics."
"My research, and the pedagogy it informs, are uniquely prepared to address ongoing social justice concerns regarding ways in which marginalized populations are rendered vulnerable or harmed by the state—as they are by police brutality and exposure to COVID-19."
Hall added that he will bring to Ozarks "a record of scholarship, pedagogy, and funding projects that advance justice and diversity, along with a commitment to service and student advising. Through this work, I will help to foster an inclusive, hospitable learning community through research and teaching at the intersection of politics and literature."
He has also worked as a writing program instructor at Arizona State, as a writing and ESL tutor for GateWay Community College in Phoenix and as an English language and cultural instructor for Major League Baseball's Colorado Rockies.
"The result of my years of teaching has been a pedagogy of inclusion that extends beyond class meetings, shaping my one-on-one interactions with students as I mentor them and make the university and our courses more accessible, guiding projects and discussions where students take an active role by raising and critiquing the issues that are central to them," Hall said. "This pedagogy is influenced by the work of Black feminists like bell hooks, and the methods she outlines for valuing diverse experiences and allowing for critical conversations that expose ongoing injustices. It also grows out of my time teaching second-language learners of English and with the Colorado Rockies, settings in which care, compassion and flexibility are essential—as they have been, in different ways, in our pandemic conditions."
"At University of the Ozarks I will continue to pursue teaching that brings diverse perspectives, marginalized texts and equitable classroom practices to the forefront of courses on African American and world literature."
Hall and his wife, Sarah, have two cats, Arya and Cannoli. His hobbies include playing videogames, running and curling up to watch old French movies with Sarah.