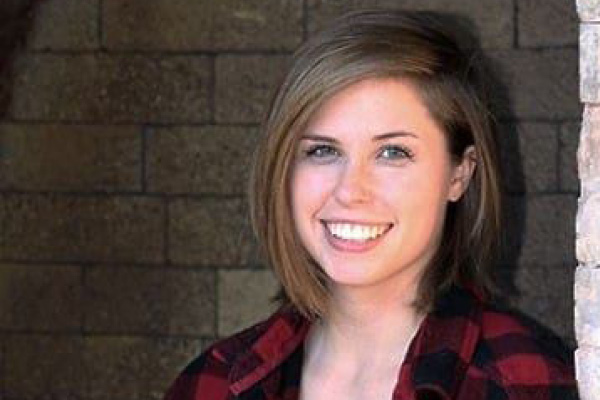 Ceramic artist Brandy J. Green has been selected to serve as a visiting assistant professor of art at University of the Ozarks for the 2021-22 academic year.
Green has a degree in ceramics and fiber arts from the College of the Ozarks in Missouri and is completing a master's of fine arts degree in ceramics at Texas Tech University in Lubbock. She has served as a part-time art instructor at Texas Tech since 2019 and has also taught in community ceramic studios.
"I am excited to be working with such a beautiful and dedicated college like University of the Ozarks," Green said. "I hope to encourage positive creative challenges that are not only enjoyable but also productive."
Green said her teaching philosophy reflects her ceramic art creations.
"The process of ceramics takes a long time with many steps," she said. "There are many pitfalls along the way. There are countless opportunities to show life-lessons through working with this material, one of which is a commitment to failure. By this I mean to know that it will take the student a few tries to achieve their creative goals. Each time, however, the student learns a little more. Repetition is the key to many goals as well as learning this form of making."
Green's art has been exhibited in a number of venues throughout the country. Much of her work focuses on the concept of memories.
"I am a ceramic artist that uses clay to trap, release and process memories," she said. "Clay is known for having a form of 'memory' of its own. I use this 'memory' that is disassociated from a form of consciousness as a metaphor for our own perceptions of memory. Drawing inspiration from neurophilosophy, I have come to understand that memories are incredibly faulty, emotionally charged, and continuously change; and yet, we form our understanding and perceptions such as identity and ethics based on our memories.  In her book, Touching a Nerve: Our Brains, Ourselves, founder of Neurophilosophy Patricia Churchland says that our individuality, our personalities are rooted in our episodic memories …"
"Memories can be volatile and dangerous. I seek to show this vulnerability of the human condition through my sculptures. I have been using a more unusual process in the field of ceramics by first creating a form of a brain or body part with thin wire. I then submerge the wire form into a liquid-clay slurry, allowing it to build layers onto the surface of the clay. Through the firing process the clay becomes very brittle. By allowing the clay to break off which reveals the wire below, I highlight the fragility of the piece. However, the now exposed wire shows a little of the piece's resilience as well. I use this visual language to build up figures or to focus on the functions of the brain depending on the conversation I want the sculpture to have."
Green is engaged to Joseph Russell and the two will get married in September. Her interests and hobbies outside of academics include, hiking