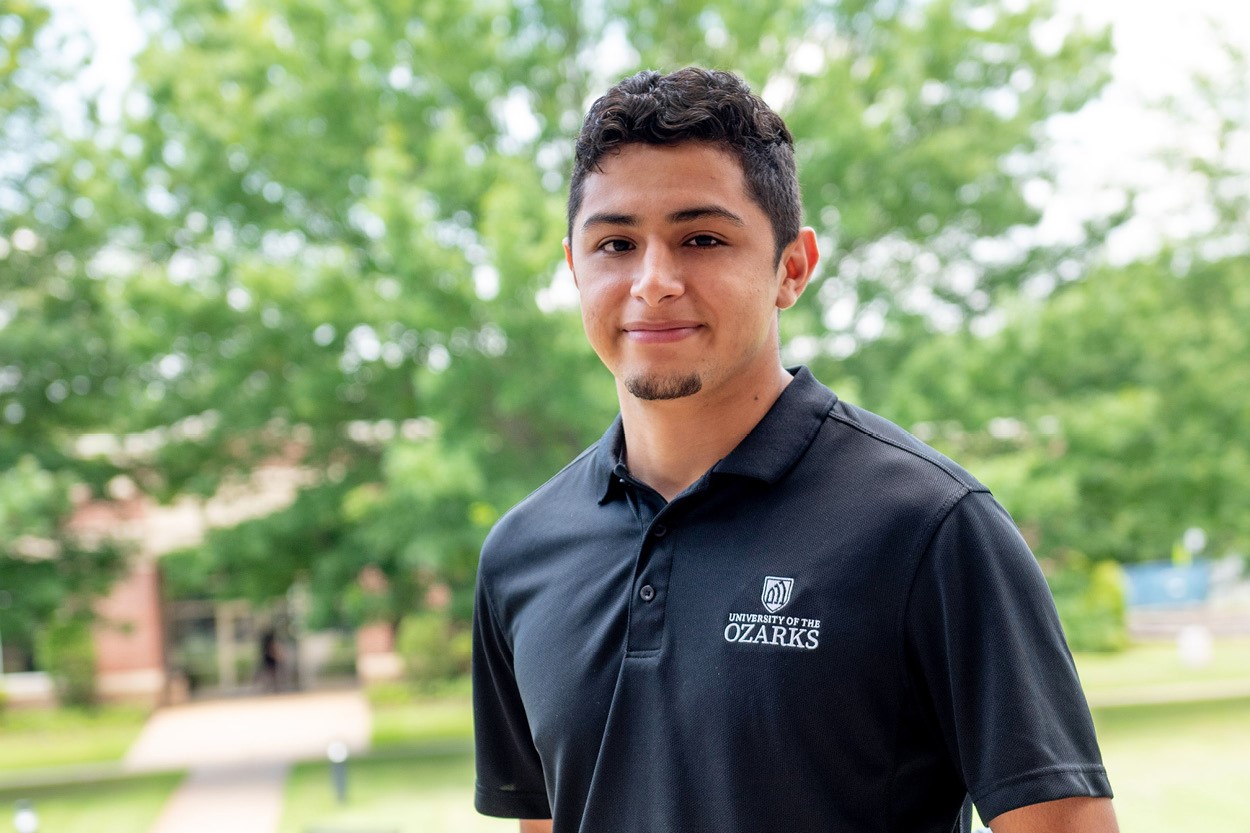 University of the Ozarks 2021 graduate Pedro Gallaga has joined his alma mater as an admission counselor, effective June 1.
Gallaga graduated in May with a political science degree and with Cum Laude honors.
A native of Willis, Texas, Gallaga has served as a student ambassador with the Office of Admission since he was a sophomore. He was also a member of the men's soccer team for four years, including last season's American Southwest Conference-championship team.
"Pedro was an amazing student ambassador and student-athlete at Ozarks," said Amy Lloyd, interim vice president for marketing and enrollment. "His commitment to Ozarks is inspiring. We are excited to have him join the admission team as we continue to recruit students in key markets throughout Arkansas."
Along with a major in political science, Gallaga earned minors in accounting, American studies and mathematics. His primary recruiting territory includes most of south and southeast Arkansas, Texas and Missouri.
"I'm excited to start my new chapter of life at Ozarks," Gallaga said. "I'm a first-generation student from Texas, so I'm thankful for the opportunity to grow as a professional at my alma mater. I hope to help students through their application process and see them fall in love with Ozarks just as I did."
Topics: About