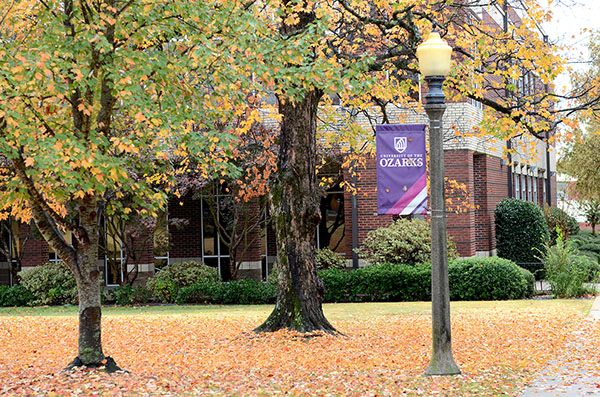 University of the Ozarks is introducing a new full-need tuition scholarship for students from Johnson County. Under the new program, the University covers the direct cost of tuition after all federal and state aid, including the U.S. Department of Education's Direct Subsidized Loans, have been applied.
The full-need tuition scholarship does not cover room and board or books. It will go into effect for the incoming Class of 2018.
"This program continues our commitment to making an Ozarks education both affordable and accessible and to lowering student debt," said U of O President Richard Dunsworth. "The message we want to send to students and families from Johnson County is that you don't have to leave the county for an undergraduate education that is both world-class and affordable."
Under the new program, eligible students must be from Johnson County, Arkansas, and have an expected family contribution (EFC) of $5,000 or less. The students must also be eligible for the Arkansas Challenge Scholarship and must file the Free Application for Federal Student Aid (FAFSA) by Feb. 15.
With a maximum federal Direct Subsidized Loan of $3,500 per year, the most an eligible Ozarks student would have in college loan debt for their tuition after four years would be $14,000. According to the Institute for College Access & Success, the average student loan debt of 2015 bachelor's degree recipients was $30,100.
"This model will allow for a simplified communication of financial aid to students early in the process," said Reggie Hill, assistant vice president for advancement and director of enrollment marketing. "By providing this scholarship in combination with federal and state financial aid resources, we will be able to recruit and retain more students with high financial need from Johnson County. And, we can help ensure that they are not burdened by excessive loan debt when they graduate."
Students must maintain a 2.7 grade point average and be enrolled in 15 credit hours per semester to retain the scholarship.
For more information about the full-need tuition scholarship, please contact the Office of Admission at 979-1227.
APPLY NOW!
Topics: About, Admission, Scholarship, Tuition