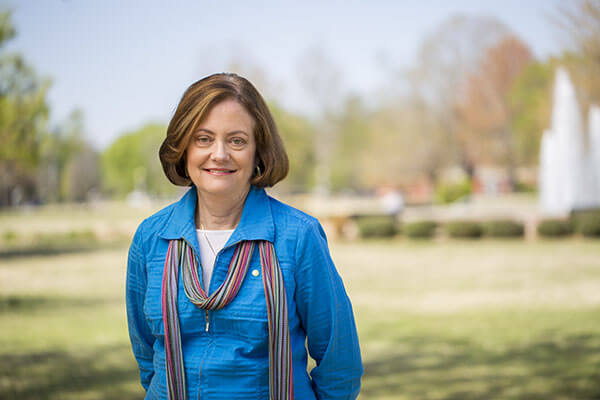 Julia Frost, director of the University of the Ozarks' Jones Learning Center, will be making presentations at national conferences in Los Angeles and St. Louis during the month of November.
On Nov. 7-9, Frost will be attending the Independent Educational Consultants' Association (IECA) conference in Los Angeles. She will be part of a panel presentation on Nov. 7 titled, "Post-Secondary Options for Students with LD/ADHD/ASD."
The conference will include representatives of diverse educational models from various locations throughout the United States who will provide an overview of their university and the comprehensive support provided at each institution. In addition, a diplomat from Eye to Eye National will discuss how a young person with LD/ADHD can create a chain of confidence in different learners that could change the world.
Frost will also have a table at the conference's College and School Fair on Nov. 8.
On Nov. 9-11, Frost will be attending the 2018 Annual International Conference on ADHD in St. Louis.  She will make a presentation titled, "Life After High School – Is There Really Another Option," with a colleague from Brehm Preparatory School in Illinois.
She will also be a part of a panel presentation titled, "Tribe Time."  Her portion of that workshop will be "How to Flunk Out of College Even if You're Really Smart."  An Ozarks alumnus, Mark Schneider, will also be a part of the panel presentation.  He will talk about learning to manage AD/HD symptoms in college and beyond.  The title of his portion is "Party!  Party!  Party!"
For more information on these presentations or the Jones Learning Center, please contact Frost at 479-979-1401 or jfrost@ozarks.edu.
Topics: About, Academic Support, JLC