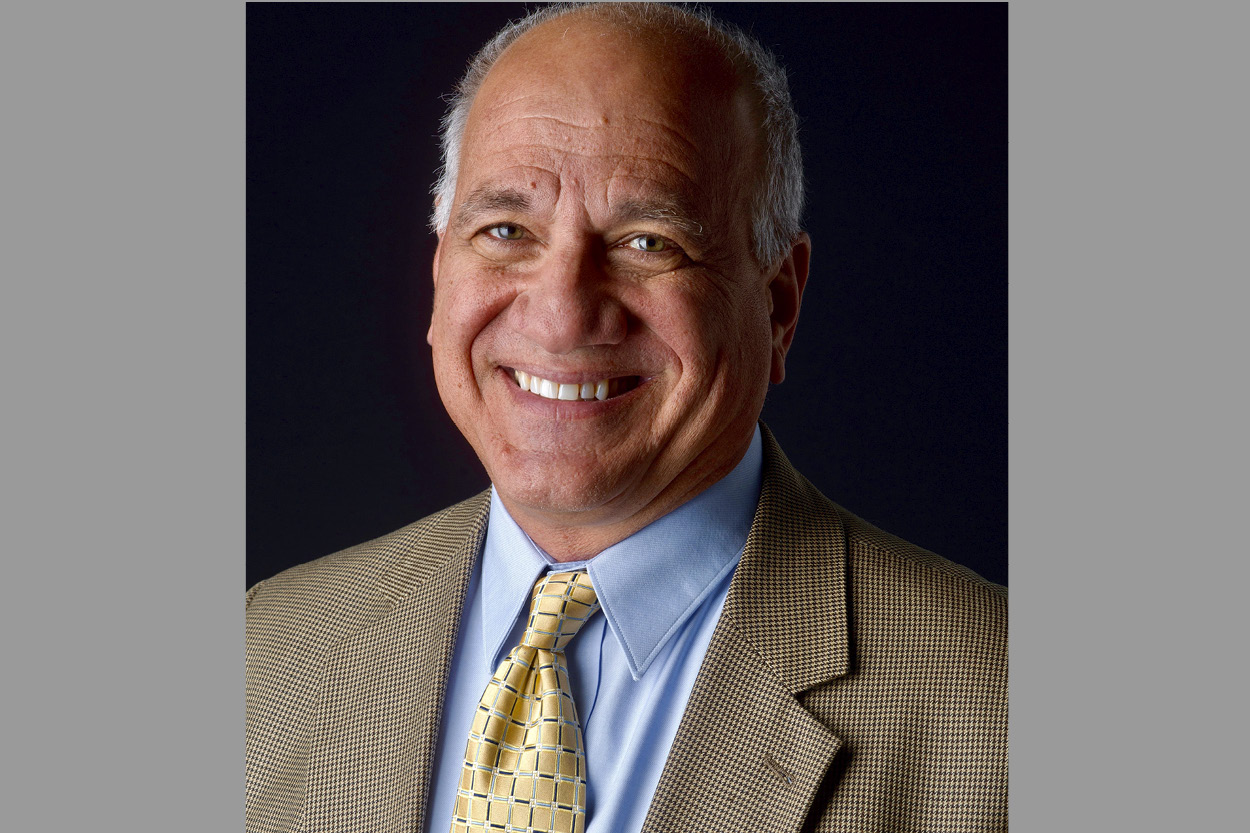 Dr. Jeff Elwell, who has nearly four decades of experience as a professor and administrator in higher education, has been selected to serve as visiting vice president of academic affairs at University of the Ozarks for the 2021-22 academic year.
Elwell, a former chancellor for the Eastern New Mexico University System, will also serve as the dean of the Division of Humanities and Fine Arts. He will begin his new duties at Ozarks on July 26, 2021.
Elwell has a one-year contract to serve as the University's interim chief academic officer with an option for an extension while the University searches for a replacement for former Provost Dr. Alyson Gill, who left the college in May to accept another position. Elwell is not a candidate for the permanent position, according to U of O President Richard Dunsworth.  
"As we reviewed applicants for the interim vice president for academic affairs, Dr. Elwell's resume and statement of interest rose to the top very quickly," Dunsworth said. "His commitment to faith-based education, membership in the PCUSA, extensive experience as a faculty member, chair, dean and chief operating officer seemed to exceed everything we desired. In conversations with Jeff, it was obvious he was a natural fit for this time in the life of the University and we look forward to welcoming him and his wife Edwina in the coming weeks."
Elwell joined ENMU as its 10th president on July 1, 2017, and became chancellor of the three-campus ENMU system in 2018. At ENMU, he oversaw a system comprised of more than 9,000 students and 800 full-time faculty and staff.
Prior to joining ENMU, Elwell served as dean of the College of Arts and Sciences at University of Tennessee-Chattanooga from 2012-2017 and as provost and special assistant to the chancellor for strategic initiative at Auburn University at Montgomery in Alabama from 2010-2012. He was the founding dean of the College of Fine Arts and Communications at East Carolina University, where he served from 2004-2010.
"Since 2004, I've served as the chief executive officer for two colleges and one university as well as the chief academic officer of another, hiring more than 335 faculty members and administrators," Elwell said. "At ECU and UTC, I built a culture of cooperation and collaboration. In creating that culture, we looked outside our cloistered silos and engaged with others. At both institutions, we earned Carnegie Foundation Engaged Classification for Curricular Engagement and Outreach. With 30-plus years of administrative experience, I've worked well in a shared governance environment and in making difficult decisions and communicating them with firmness and empathy. I am proactive rather than reactive."
Elwell said he was drawn to Ozarks, especially the University's faith-based mission.
"We are longtime members of PCUSA; First Presbyterian in Greenville, North Carolina," he said. "I'm attracted by the University's long-term and ongoing commitment to diversity, equity and inclusion."
Elwell said that shared governance and empowerment are the cornerstones to his administrative philosophy.
"I believe in shared governance and that good leaders delegate responsibility and empower their colleagues," he said. "At UTC, this led to the creation of our college strategic plan. We held open meetings, visited departments, and developed a 'living' draft plan on the college website. Department heads reviewed it and we held a college town hall, where it was unanimously approved. Empowerment is the key to buy-in and buy-in is the key to success."
A native of Southern California, Elwell earned his bachelor's degree in English from California State University-Bakersfield, a master's degree in communication/theatre from the University of Southwestern Louisiana and a Ph.D. in speech communication/theatre from Southern Illinois University-Carbondale.
He has served as a theatre professor at UT-Chattanooga, Auburn-Montgomery, East Carolina, University of Nebraska, Marshall University, Mississippi State University, Aurora University, Gardner-Webb College and Virginia Intermont College.
An accomplished playwright, Elwell has seen more than 100 productions of 23 of his plays produced in professional, university and community theatres throughout the country. He and his wife, Edwina, have one son, Preston, 24, who works in the Department of Athletics at Lincoln Memorial University in Tennessee. Their rescue dog, Mindy, a 9-year-old Finnish Spitz, will also be moving to Clarksville.