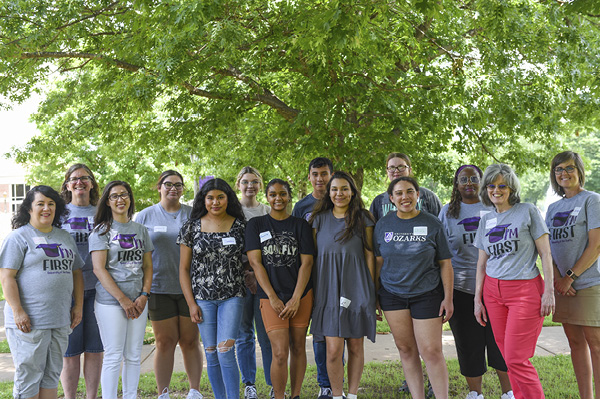 Several incoming freshmen at University of the Ozarks received a jump-start on college recently thanks to a new program called First Weekend.
Presented by Trio Student Support Services, First Weekend was a two-day event in mid-June that focused on helping first-generation college students who have enrolled at Ozarks in August.
Numerous staff members and eight incoming students took part in the inaugural program, which included the students getting their student IDs, participating in experiments in the Wilson Science Center and spending a night in a residential hall.  The weekend also included bonding time as the group ate out at a local restaurant and attended a movie at the Clarksville Cinema. 
"This weekend gave the students the opportunity to receive valuable information from several areas of campus, including the registrar, financial aid, career services, public safety, the alumni association, dining services, and Robson Library," said Connie High, director of the Student Success Center.  "The students also participated in workshops on a variety of topics, such as budgeting in college, support services, and time management.  The students' feedback on our First Weekend event was overwhelmingly positive, and we hope to duplicate our success with an even larger number of students next year."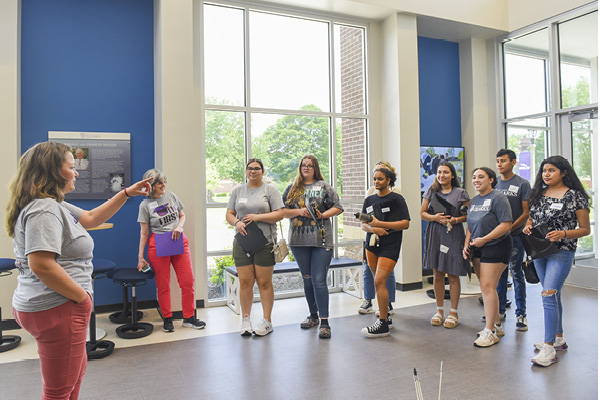 Topics: About