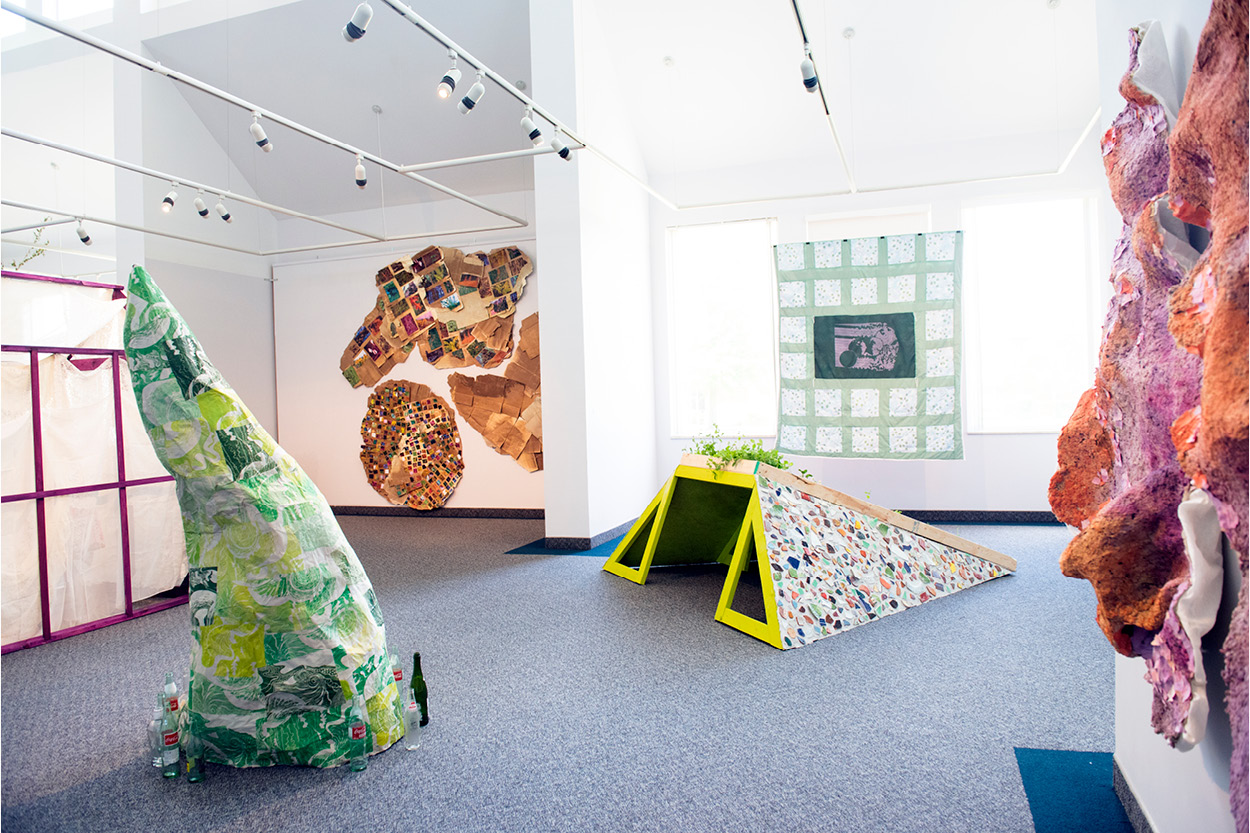 University of the Ozarks senior Megan Johnson will present her Senior Art Exhibit, "The Nature of Us: Our Way Home," through May 12 in the Stephens Art Gallery.
There will be an artist's talk at 5:30 p.m. on May 11, in the Boreham Business Building and a reception to meet the artist from 6:30-7:30 p.m. on May 11 in the gallery, located in the Walton Fine Arts Center.
Johnson, an art major from Oologah, Okla., will graduate with Magna Cum Laude honors from Ozarks on May 15. She was recently named the University's Outstanding Student in Art for 2021 and had her artwork place third in the 2021 Collegiate Art Competition at the River Valley Arts Center.
Johnson said her exhibit is inspired by the Enneagram, a personality typing tool that breaks down the patterns of human behavior into nine distinct types.
"The Enneagram is an ancient tool for inner enlightenment, though present fads deem it a mere personality test," Johnson said. "This is a sad minimization to such a great system of understanding, for as Christopher Heuertz said, the Enneagram 'reveals both the nine ways we get lost, as well as the nine ways we find our way home.' My work reveals each of the nine Enneagram types' inner workings by examining core motivations, desires, fears, and 'essences,' as well as triads."
Johnson's exhibit is a mix of mediums, including ceramics, printmaking, paper making and mixed media. She said her work often embodies the art principle of movement, which is most often seen through line and form.
"I play a lot with the idea of positive and negative space and challenge myself to form the composition with both spaces interacting together," she said. "Mark-making is also an important component to my play with line, form and space. I use mark-making to expand on what is already present in a work, to intensify the situation, or to disperse it. The goal of these different techniques is to make the audience feel something."
Johnson said one of her goals with the Enneagram project is for the viewers to walk into the gallery and feel as if they are in a headspace—a dream like state.
"This is also achieved by the lack of figural representation for a psychological theory wholly formed around people, ironically," she said. "However, this lack of figural inclusion is to amplify the sense of the audience's belonging within the space, that it was made for them to wander and be. However, the most important take away I want people to have from this show is compassion for one another, and perhaps from conversations about the work they will begin to understand people's hearts, which will lead to more compassion for their fellow man."
Topics: About, Academics, Art, Exhibit, Student Stories