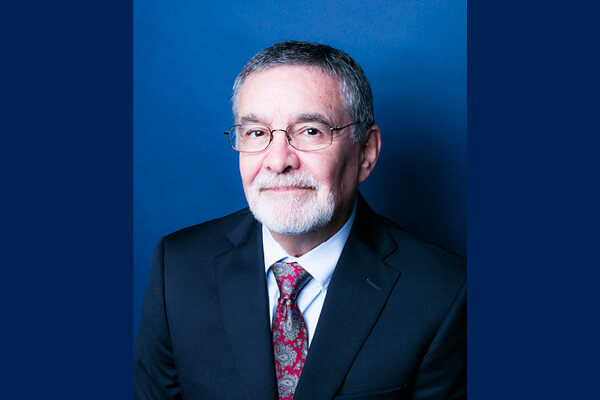 Jaime F. Encinas has joined the University of the Ozarks faculty as an instructor of marketing, beginning the Fall 2019 Semester.
Encinas has 40 years of business and industry experience as well as teaching experience at the University of Arkansas – Fort Smith (UAFS). He served as a visiting and adjunct instructor of marketing at UAFS from 2013-2017. He's also been an independent consultant in marketing, sales and business development, primarily oriented to Latin American countries, since 2013.
"Joining the University of the Ozarks faculty is very exciting," Encinas said. "Teaching has been in my blood for a long time, but my professional career in industry and traveling internationally extensively for years, including long-term foreign assignments, did not leave room for a teaching commitment. Now is the time, not only to enjoy teaching but to give back and share a rich and successful business experience with students."
Encinas, who earned an MBA from the University of Detroit, served as an executive at Baldor Electric Company in Fort Smith from 2001-2013. As director of region marketing and sales for the motors and generators unit, Encinas was a member of Baldor's key management team in areas such as international integration, sales and marketing, and channel management and leadership.
Encinas has lived and worked in five different countries in Latin America and has had numerous short-term international assignments in Europe and Asia.
He has also held marketing, sales and management positions with Mettler-Toldeo, Inc., in Ohio; Potters Industries in New Jersey; Roburn International in New Jersey; The Parker Pen Company in Wisconsin; Merck & Co., in New Jersey; and Chrysler Corporation in Michigan.
"My teaching goal is to lead students through a challenging, value-added experience, blending the best classroom theory with a wealth of real-life examples," Encinas said. "I want to inspire their interests and reinforce opportunities to advance their knowledge, as well as to prepare them with the tools and skills for successful business careers."
Encinas earned his bachelor's degree in economic sciences from the Universidad of Chile and also has an engineering degree in business administration and a licensure in economics – business administration in addition to his MBA.
He and his wife, Elena, have three adult children, Raoul, Katerina and Alexandra, and three grandchildren, Silas (9), Elijah (7) and Nora (2). Encinas' hobbies include drawing, primarily using India ink, and he is an avid soccer aficionado. He played soccer for decades and holds a National C Coaching License.