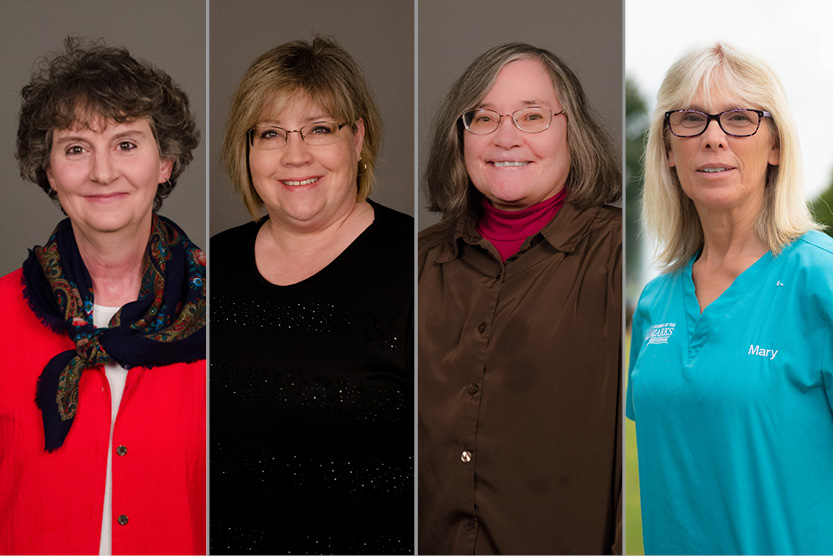 Four University of the Ozarks employees are being recognized for 30-Year and 25-Year Service Awards by the University this month.
Dr. Greta Marlow (pictured, left), professor of communication, is being recognized for her 30-year anniversary.
Those being recognized for their 25-year anniversaries are (from left) EmmaLee Morrow, admissions office manager and campus visit coordinator; Dr. Sharon Gorman, Walton Professor of Music and university organist; and Mary Doss, housekeeping.   
All four will be honored with a certificate of appreciation as well as a gift from the University.
The University Service Award recipients are typically recognized during the April Board of Trustees Awards Dinner. However, since the Covid-19 pandemic has led to the cancellation of many campus events, this year's service awards were announced in a series of news releases.
Topics: About