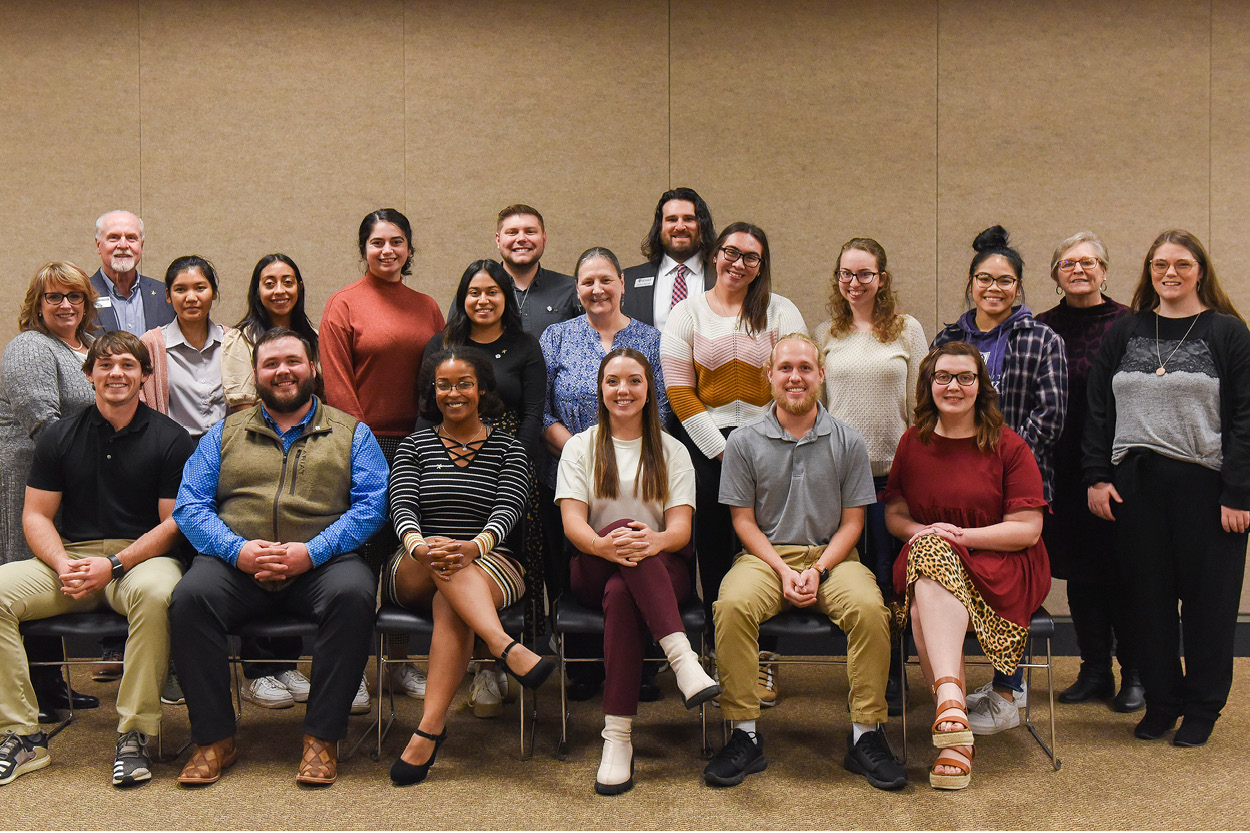 The University of the Ozarks' Pat Walker Teacher Education Program held a pinning ceremony for several of its students on Dec. 6 in the Rogers Conference Center.
The pinning ceremony is a symbolic, time-honored tradition marking the occasion when students are formally welcomed into the teacher education program. The newest inductees received a pin that signifies their association with the teaching education program as well as their new affiliation with the teaching profession.
Among those students who were fully admitted into the education program and who were honored included, Samantha Burke, Truman Hensley, William "Tinker" Kinser, Kaylee Willis, Kailey Barnes, and Trey Vance. In addition, the program's Internship II students were recognized and congratulated on being almost finished with their internships.
The keynote speaker was Roy Hester, director of the Guy Fenter Education Service Cooperative and a member of the University's Teacher Education Advisory Committee (TEAC).
Other members of the TEAC are, Michele Brown (Lamar), Whitney Berg Brown (Scranton), Brad Culver (Ozark Middle School), Lance Spence (Lamar Middle School), Shelley Vaughn (Clarksville High School), Brandy Cogan (Clarksville Junior High School), Bryan Qualls (Clarksville Junior High School), Mark Mooney (Clarksville Primary School), John Elms (Johnson County Westside Elementary School) and Dave Meador (Lamar High School).