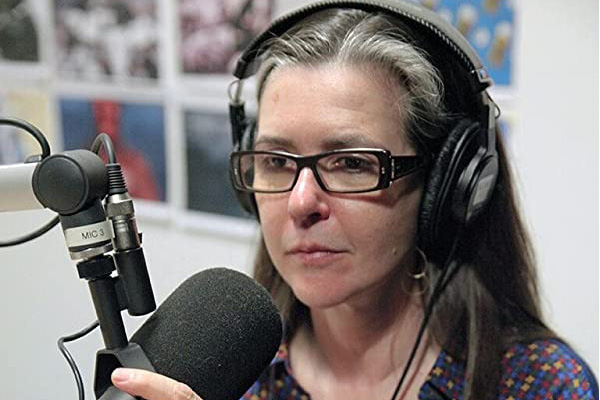 Journalist and professor Nigel Poor, co-creator and co-host of the popular Ear Hustle Podcast about life in prison, will speak at University of the Ozarks on Thursday, Sept. 9 to kick off the 2021-22 Walton Arts & Ideas Series.
The event begins at 7 p.m. in the Walton Fine Art Center's Seay Theatre. There is no cost for admission but seating is limited due to COVID protocols.
Those wishing to attend should reserve their tickets as soon as possible HERE.
Mask-wearing and social distancing will be required and enforced throughout the event. The topics discussed may not be suitable for all audiences.
Ear Hustle is Peabody- and Pulitzer-nominated podcast that provides an illuminating view of prison life as told by currently and formerly incarcerated people.  Co-founded in 2017 by Poor, a Bay Area artist, alongside Earlonne Woods and Antwan Williams — who were incarcerated at the time — the podcast tells stories from both inside prison and from the outside, post-incarceration. It was the first podcast created and produced in prison, featuring stories of the daily realities of life inside California's San Quentin State Prison, shared by those living it. The podcast would go on to be heard millions of times worldwide.
In 2020, Ear Hustle was named a finalist for a Pulitzer Prize in audio reporting — the first time the category was recognized — for bringing audiences "a consistently surprising and beautifully crafted series on life behind bars." Ear Hustle has also received honors from the Third Coast International Audio Festival, the Webby Awards, the Moran Center for Youth Advocacy, the Yerba Buena Center for the Arts and the Society for Professional Journalists, and was named a Peabody Award nominee in 2017 and in 2018.
Ear Hustle is a member of Radiotopia from PRX, a curated network of extraordinary podcasts. Ear Hustle won Radiotopia's first Podquest in 2016 — a search for new story-driven podcast ideas — beating out more than 1,500 international entries.
Poor and Woods have spoken about their work on Ear Hustle at a number of venues, including commencement addresses for the UC Berkeley Graduate School of Journalism and Bennington College, a keynote at Podcast Movement, at the City Arts & Lectures series in San Francisco, the National Geographic Storytellers Summit, an Essence Magazine digital event and the Internazionale a Ferrara journalism festival in Italy. New York has also co-hosted a discussion with documentary filmmaker Ken Burns at San Quentin. In addition, Ear Hustle has inspired a variety of creative endeavors, including the Metropolitan Museum of Arts' "Songs from the Spirit" dance performance featuring music from the podcast
In their 2021 book, "This Is Ear Hustle," Poor and Woods share their own stories of how they came to San Quentin, how they created their phenomenally popular podcast amid extreme limitations, and what has kept them collaborating season after season.
A visual artist and photography professor at California State University, Sacramento, Poor has had her work has exhibited nationally and internationally, including at the SFMOMA and de Young Museum in San Francisco and the Corcoran Gallery of Art in Washington, D.C. In 2011, she got involved with San Quentin State Prison as a volunteer teacher for the Prison University Project.
Topics: About, Communication Studies, WAIS