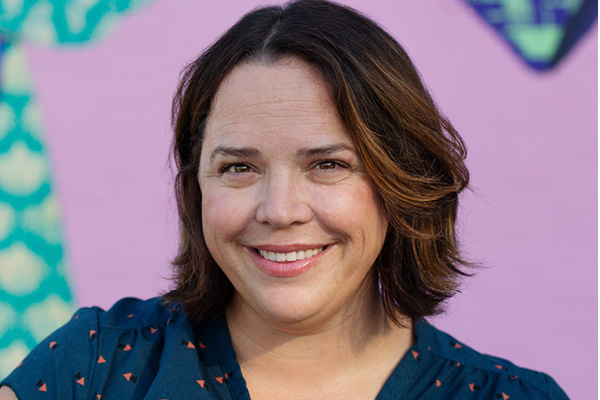 Margo Duvall will join the University of the Ozarks faculty in the fall to teach digital photography as a visiting assistant professor of art.
Duvall most recently served as an associate professor of art at Henderson State from 2014 to 2022. She also served as the gallery director for the Russell Fine Arts Gallery at HSU.
"I'm thrilled to join the Humanities and Fine Arts Division at University of the Ozarks," Duvall said. "I'm looking forward to collaborating with the amazing faculty and students to develop a new photography program with interdisciplinary opportunities that will enhance the already strong curriculum at the University."
Duvall has also been a practicing artist and commercial photographer for more than 10 years and has experience at teaching all levels of photography in both analog and digital formats.
"My experience as a wedding, portrait, and product-lifestyle photographer allows me to bring that commercial element into the classroom," Duvall said. "Photography can serve many purposes, and I love its ability to cross disciplines and connect with other areas on campus. My students learn to use natural and artificial light in a variety of settings, allowing them practical knowledge to go on to commercial careers after graduation."
As an associate professor of art at HSU, Duvall managed all aspects of the photography program, from managing the darkroom and shaping curriculum to maintaining the budget and ordering supplies. She also led the program's transition from analog to a digital curriculum.
"My dedication and passion for teaching photography is strong, but it is fueled by my research and development as an artist," she said. "My personal skills and interests within photography are wide-ranging and often include mixed media. I have always been fascinated by the role photography plays in the archives of personal memory, and I explore this relationship through my work. My passion for experimenting with the medium, researching the history of the photography, and thinking about the complicated future of the medium are all elements of my personal practice that influence my pedagogical approach and inform my lesson plans and assignments."
Duvall's photography has appeared in numerous exhibitions, including the 2022 Small Works on Paper exhibit by the Arkansas Arts Council and the Metamorphosis exhibit at the Fort Smith (Ark.) Regional Art Museum, where she won third place.
"My personal research and artwork investigate the role photography plays in the development of memory and formation of identity, and questions what happens when those photographs are altered or changed," Duvall said in her artist statement. "In early self-portrait collages, I began manipulating the surface in order to distort exterior physical perceptions. My later work explores the impact of family photographs and memory on the interior development of self. Through mix media installations, I extend the traditional photograph into ethereal elements and create environments for viewers to experience their own relationships to self and memory. My most recent bodies of work utilize straight photography on color film, returning to my analog roots and looking at the image once again at the image as a document meant to preserve or perhaps memorialize this particular time in my life."
Duvall earned her bachelor's degree from Humboldt State University in California and a master's of fine arts degree from San Jose State University in California. She previously taught at the University of California; San Jose State; University of Nevada, Reno; and Santa Catalina School in Monterey, Calif.  She received the Outstanding New Faculty Award at HSU in 2019.
She and her husband, Marty, have two children Penny (4) and Ray (1.5).  Her interest outside academia include, traveling, spending time with friends and family, and kayaking the many lakes and rivers around Arkansas.
The University's digital photography program was boosted through a multi-year grant of $310,700 from the Windgate Foundation for a visiting faculty member to teach additional and upper level digital photography courses in the art department. In recent months, the University has established a photography studio to meet the need and demand of students from across disciplines, such as communication studies, marketing and business.
Topics: About, Art, Photography