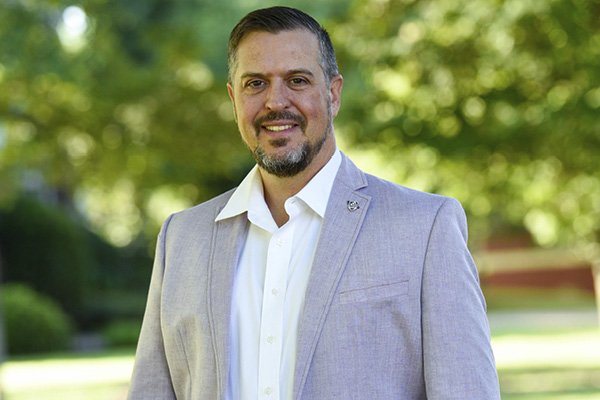 Dr. Matthew Bumbach, assistant professor of music at University of the Ozarks, has been appointed to the national board of the National Collegiate Choral Organization (NCCO).
Bumbach will represent the organization's central region and will begin his four-year term in February.
The NCCO exists "to serve the specific needs of university and collegiate conductors, choral faculty, and music students."
The national board of NCCO is the organization's legislative authority, with the power to consider changes to policies, structure, and governance. Comprised of collegiate choral conductors from around the US and Canada, the national board members are recommended for appointment by the vice president and officially appointed by the officers.  
The central region includes Arkansas, Kansas, Nebraska, North Dakota, South Dakota, Oklahoma, Texas, Louisiana and Missouri.
NCCO activities include a biennial conference through which the NCCO membership has the opportunity to perform with their collegiate ensembles, to present on topics of interest to our community, and to provide professional development and assist in program growth and maintenance. The organization also fosters the discovery of new research and scholarship; encourages the creation of new compositions for collegiate choruses through commissioning, master classes, and publishing; and mentors NCCO student members as they work to become full members by offering programs to support their professional development.
Bumbach, who joined Ozarks in the summer of 2021, has taught middle school, high school, community college, and university choirs in Florida and South Dakota. He earned his bachelor of music education degree from Stetson University, his master of music degree in choral conducting from the University of South Florida, and his doctor of musical arts degree from the University of Miami's Frost School of Music.