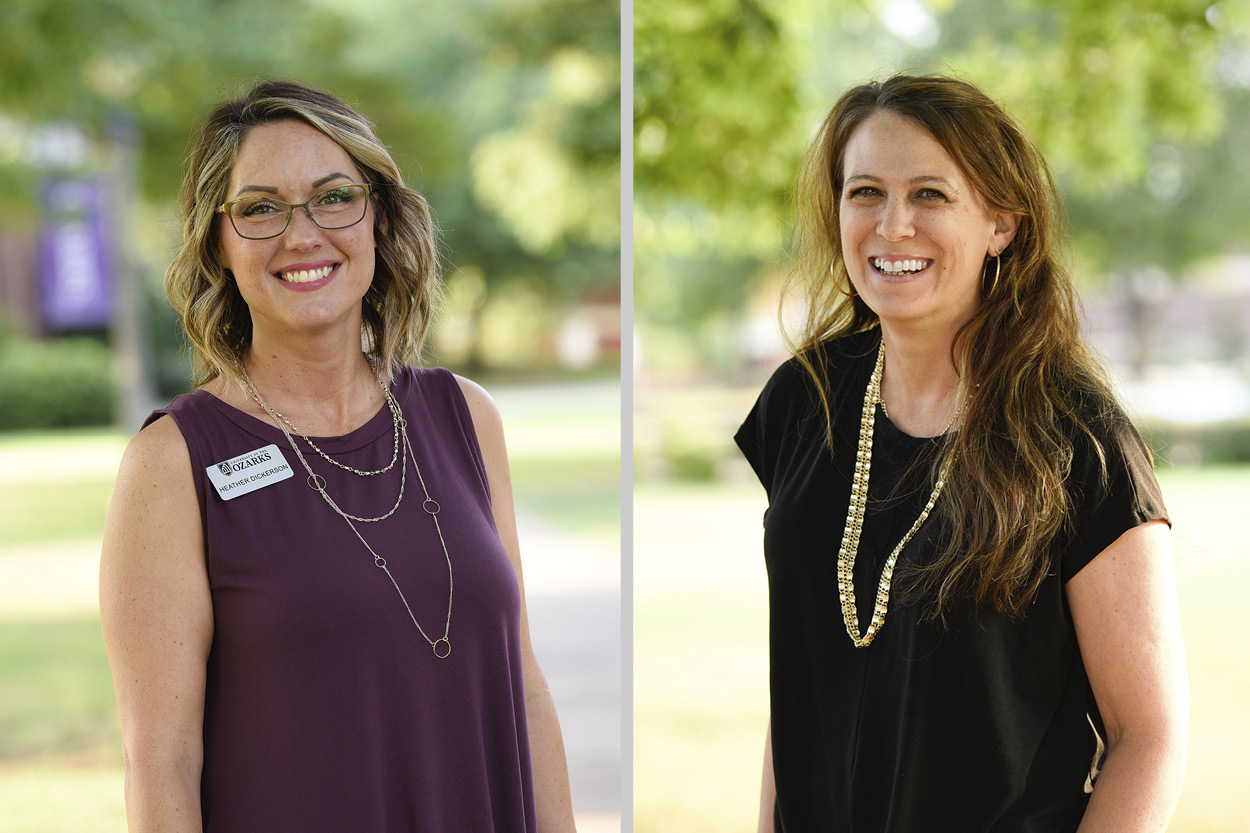 University of the Ozarks has announced a pair of recent promotions in the Mabee Administration Building.
Heather Dickerson (pictured, left) has moved from student account manager to accountant, effective Nov. 28.  She replaces Debbie Siebenmorgen, who is leaving Ozarks later this month for a new job opportunity.
Dickerson joined Ozarks in 2008, and was the recipient of the 2012 Arnie G. Sims Outstanding Staff Award.
Jessica Baumgartner (pictured, right) has been promoted from executive suite administrative assistant to assistant director of human resources, effective Dec. 1.
Baumgartner, the recipient of the 2021 Arnie G. Sims Outstanding Staff Award, joined Ozarks in February of 2016 as the office manager for the Division of Business, Communication and Education. She transitioned to the executive suite in July of 2019
Topics: About