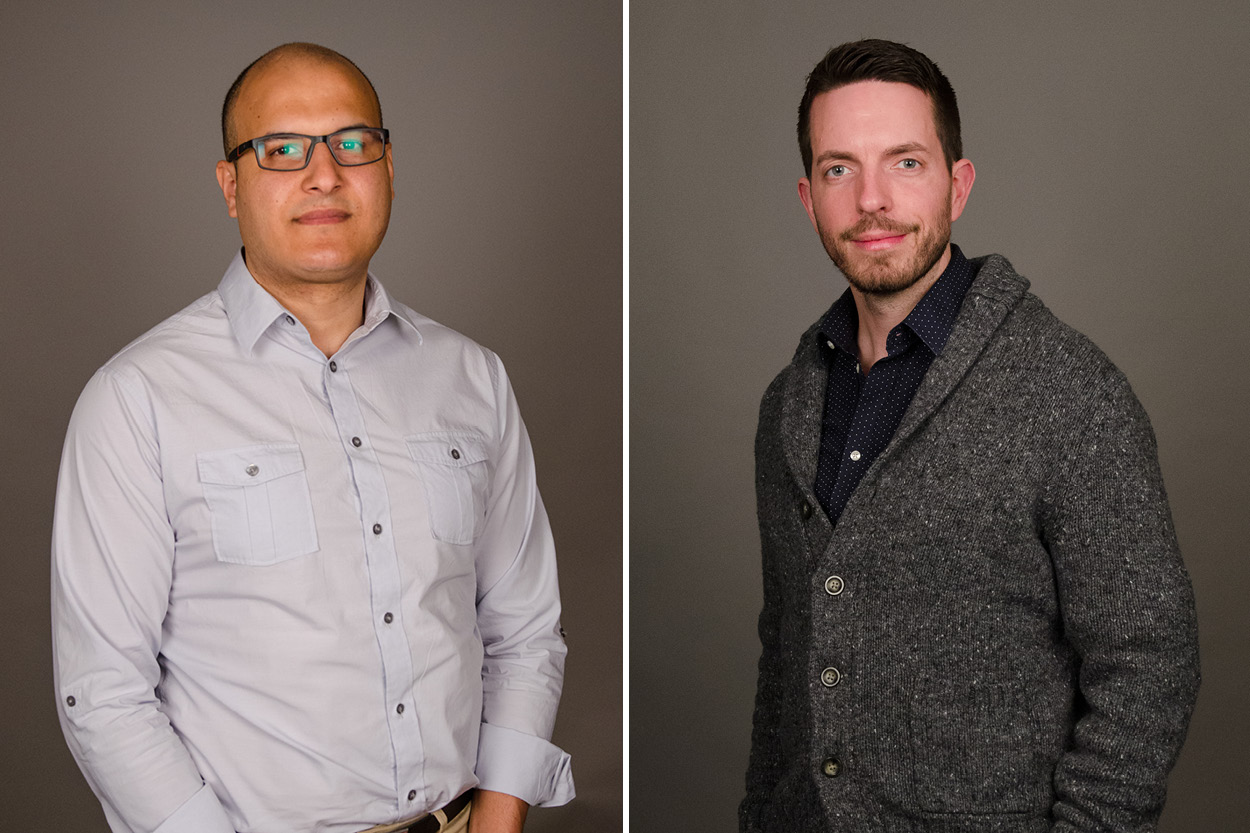 University of the Ozarks faculty members Dr. Yassine Dquidegue and Dr. Isaac Hunter have been selected as the recipients of the 2021 Bagwell Outstanding Faculty Awards, it was announced Monday.
The awards were announced during the weekly campus-wide President's Standup meeting via Zoom. The Bagwell Awards are named in memory of long-time University trustee Richard Bagwell and his wife, Katherene, and are given to two outstanding faculty members each year who are nominated by students, faculty and staff.
Dguidegue (pictured, left), who earned his Ph.D. at the University of Missouri, has been an assistant professor of sociology at Ozarks since July of 2019.
In his nomination for the Bagwell Award, a student wrote that Dguidegue "works really well with all his students and emphasizes a sense of community in order to create an environment of success and openness. He is a wonderful human with an open mind and a willingness to learn about any topic and any human."
Hunter, who earned his Ph.D. at Colorado State University, has served as an assistant professor of psychology at Ozarks since July of 2018.
One of the students who nominated Hunter for the award said that, "Dr. Hunter illuminates what a liberal arts professor should look like. His evident care for the lives of his students inside and outside the classroom and his willingness to push and challenge us to grow into well-rounded, more self-aware people is why he is deserving of this nomination."
In addition, the administration honored the entire faculty with a citation for its efforts during the COVID-19 pandemic.
The citation read, in part: "University of the Ozarks and our students owe a debt of gratitude to every single one of the faculty who have done these things not out of obligation, but out of love for this place and the students we serve. Their spirit in the face of adversity is to be commended and will become yet another chapter of light in the history of the University. Let this citation acknowledge our thanks."
Topics: About, Traditions