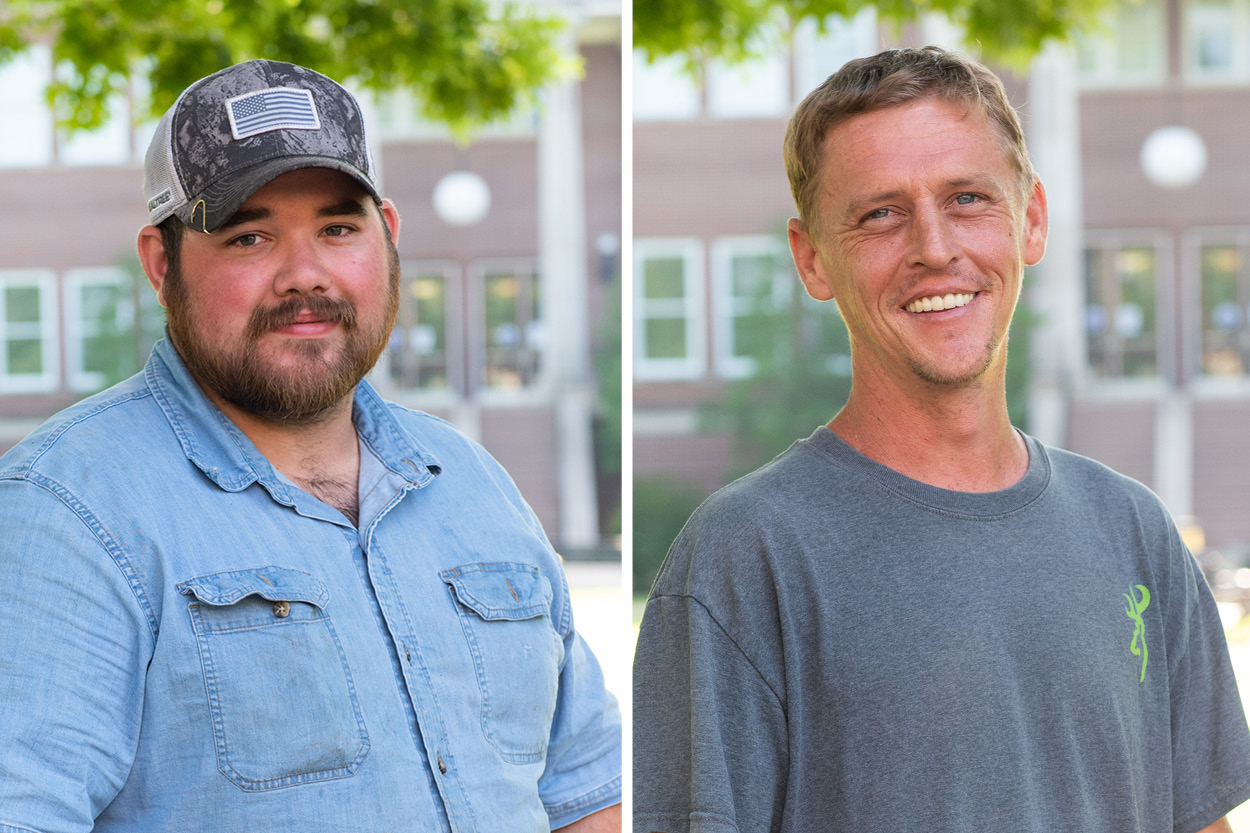 Jerrod Cowell and Chase Cecil have joined the University of the Ozarks physical plant.
Cowell (pictured, left) and Cecil both started in June and are part of the University's maintenance and grounds department.
Cowell previously worked for Hanes Brand Inc. as a machine technician and at the Walmart Distribution Center. A graduate of Clarksville High School, Cowell has an associate's degree in HVAC from Arkansas Tech-Ozark. He has a son named Carter.
Cecil is a graduate of Clarksville High School, and worked as a manager for Cecil Hardware from 2000 to 2021. He and his wife, Derenda, have three children, Lance, Maddie and Nova.
Topics: About