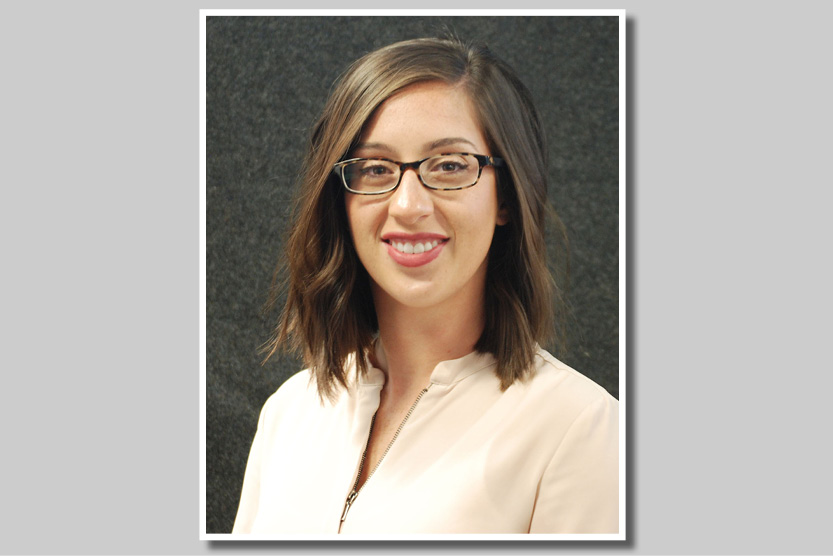 University of the Ozarks alumna Andrea (Muffuletto) Cooper '12 has been named the University's new director of career services, effective Monday, Feb. 1, 2021.
Cooper has served as the college guidance counselor at Subiaco (Ark.) Academy since 2014. She will be a part of the University's Office of Advancement and Alumni Engagement and her office will be located in the Seay Student Center. She replaces Ruth Walton, who retired in December.
As director of career services, Cooper will provide career discernment support, professional development, job search assistance and graduate school/internship placement assistance to current Ozarks students as well as alumni. Her position will also play a vital role in establishing and maintaining effective and cooperative working relationships with students, alumni, faculty, staff and the general public and will initiate contact with local, state and national employers.
"I am so excited for Andrea to join our team as the director of career services," said Brian Henderson, director of annual giving and alumni engagement. "Andrea is an Ozarks graduate and knows what it takes for our students and alumni to be successful. Andrea has many years of counseling students at the high school level and understands the current job market. I am confident that this experience will transition nicely in helping our current students and alumni in all their career related needs."
Originally from Little Rock, Cooper graduated with a degree in biology from Ozarks in 2012 with the highest academic honors, Summa Cum Laude. She went on to earn a master's degree in college student personnel from Arkansas Tech University and will complete a second master's degree in school counseling from ATU in August.
"As a proud Ozarks alumna, I have a deep sense of gratitude towards University of the Ozarks," Cooper said. "My Ozarks education was enhanced by unparalleled mentorship and robust opportunities to gain meaningful experiences through internships, studying abroad and working on campus. As the director of career services, I will work to ensure career and post-graduate opportunities are within reach for all students and will strive to provide tools and mentorship for students to achieve the Ozarks mission to live life fully."
In addition to serving at Subiaco Academy, Cooper has been an Upward Bound summer instructor as well as an admissions officer at Arkansas Tech. As a student at Ozarks, she was a junior recruiter and a member of the Alpha Chi National Honor Society.
She is a member of the Arkansas School Counseling Association and the Southern Association for College Admission Counseling.
Cooper is married to Tristan Cooper, also a 2012 Ozarks graduate who works for the U.S. Forest Service. Her hobbies include home improvement projects and traveling as well as one of her newest interests, making stained glass.
Topics: About, Academic Support