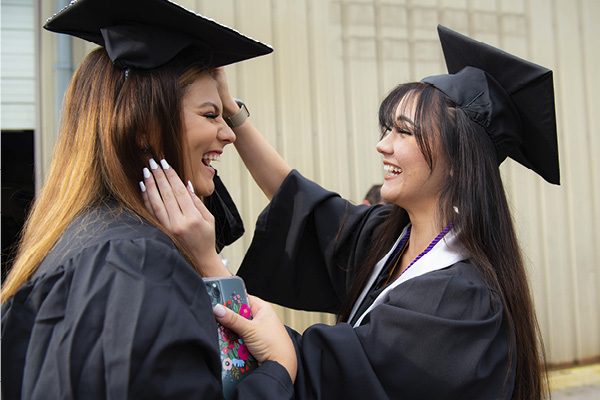 University of the Ozarks will hold its Spring 2022 Commencement ceremony at 10 a.m. on Saturday, May 14, on the campus mall.
The University will confer bachelor degrees upon approximately 150 graduates during the ceremony, which would be the largest graduating class in University history.
Due to campus COVID restrictions being lifted, there will be no limit on the number of guests graduates can invite to the ceremony. However, if the event is moved inside Mabee Gymnasium due to inclement weather, each graduate will receive eight tickets for guests who will be allowed inside the venue. There will be overflow livestream viewing areas on campus and the ceremony will be livestreamed on the University's social media channels.
U of O board member Sue Tull of Little Rock, Ark., will serve as the keynote speaker for the ceremony. Tull, the executive director of the Arkansas chapter of Juvenile Diabetes Research Foundation (JDRF), has served on the University's board of trustees for 12 years, including stints as board chair and chair of the enrollment & marketing and student activities committees.
Sade Seymour, a communication studies major from The Bahamas, was nominated by faculty and staff to provide the senior's welcome for the graduating class.
Other events scheduled for Commencement Week include a Senior Dinner for graduates, faculty and staff only on May 12, and a Brick Ceremony and Baccalaureate Service on May 13. The Brick Ceremony, scheduled for 5 p.m. on the campus mall, is open to families and friends of the graduates. The Baccalaureate Service will be at 4 p.m. in Munger-Wilson Chapel and there will be limited seating on a first-come, first-serve basis.
Topics: About