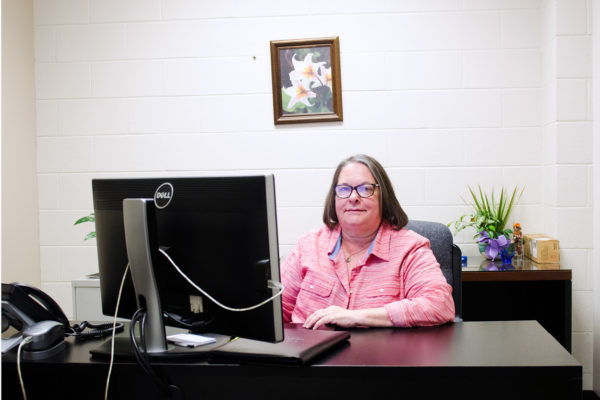 Ramona Cogan has retired after nearly 16 years as the office manager of the Marketing and Public Relations Office at University of the Ozarks.
Cogan stepped down in March after nearly two decades of coordinating and facilitating many of the University's printing and communications projects.
"You would be hard-pressed to find a more dedicated, diligent and congenial colleague than Ramona," said Larry Isch, director of public relations. "She met deadline after deadline with consummate professionalism and uncanny calmness and helped keep the University's marketing and public relations office running smoothly and efficiently. We thank her for being such a wonderful colleague and friend and wish her well in a much-deserved retirement."
Cogan joined Ozarks in July of 2004. Previously to joining the University, she and her husband, Tom, co-owned and operated Sherwood Printing and Office Supplies/Cellular One in Clarksville from 1976-2000. She also served as an administrative assistant at the Clarksville-Johnson County Chamber of Commerce from 2000 to 2004.
"I will always appreciate the years I had at Ozarks," Cogan said. "I have enjoyed being a part of a great team and meeting so many wonderful people and students."
The Cogans have been married 46 years and have four children — Monica, Valerie, Andrew and Austin — and seven grandchildren. Austin is a senior at Ozarks, while Monica Frizzell and her husband, Jeff, as well as Andrew and his wife, Brandy, are all graduates of Ozarks. Valerie Hardesty is the manager of Ozarks Exchange, the on-campus bookstore, and Monica Frizzell is the University Registrar.
During retirement, Cogan said she plans to travel, read and spend time with her grandchildren.
Topics: About