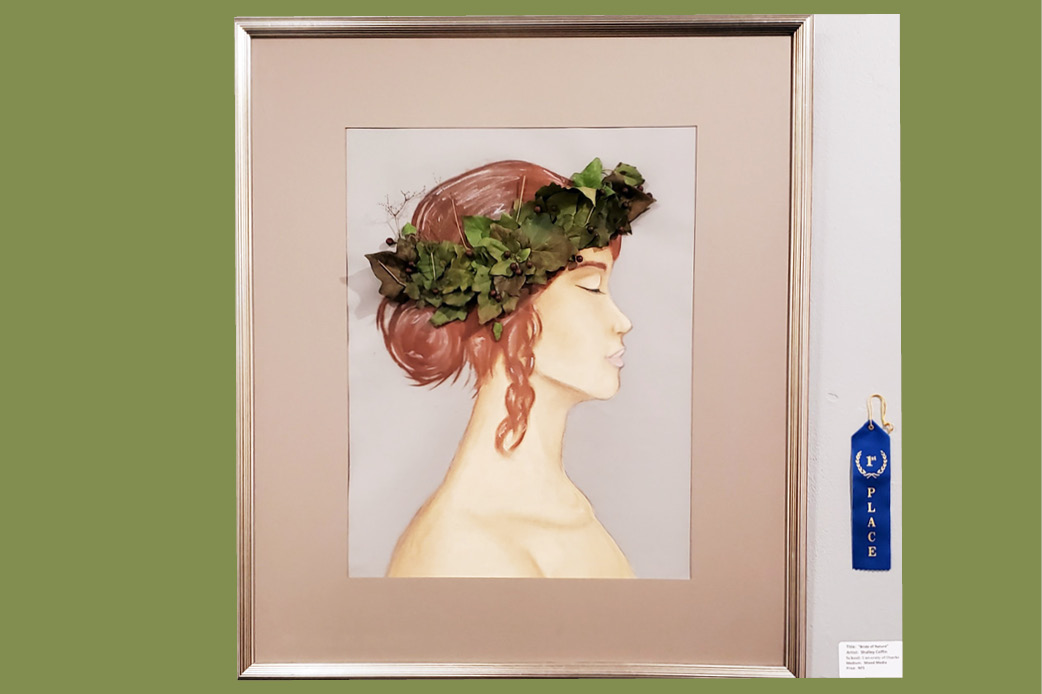 Two University of the Ozarks art students placed among the award winners in the 2021 Collegiate Competition at the River Valley Arts Center in Russellville, Ark., held earlier this month.
Junior Shalley Coffin won the first-place award for her artwork, "Bride of Nature," (pictured) and senior Megan Johnson took home a third-place award for her piece titled, "Type 7's Basic Fear: Being Without Support."
Among the other U of O students who had artwork accepted into the exhibition were, Madison Clary, Skylar Epperson, Paige Vire, and Alaura Streithorst.
The exhibition will be on display through March 26, 2021. The center, located at 1001 East B Street in Russellville, is open from from 10 a.m. to 3 p.m. Tuesday through Thursday.