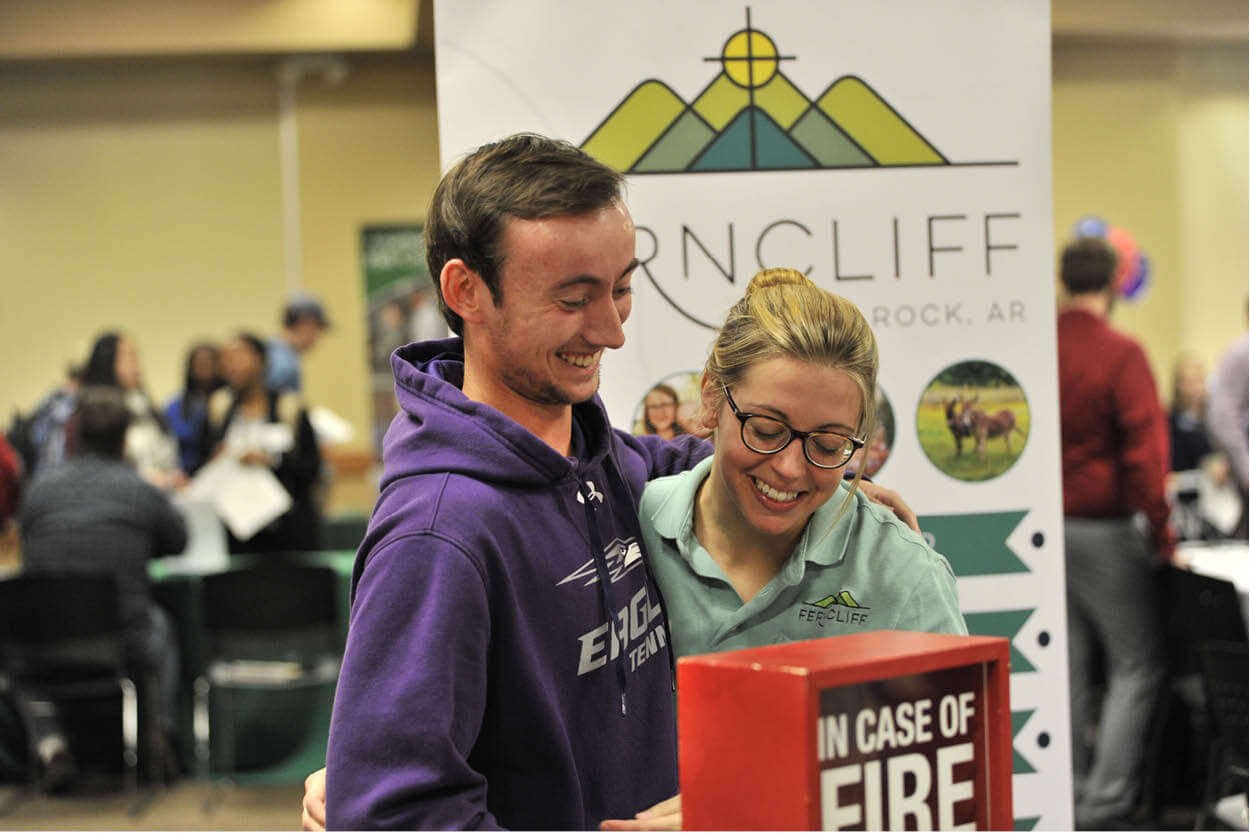 University of the Ozarks will welcome a record 40 businesses, organizations and graduate schools to campus on Thursday, Nov. 14, for the University's annual Career Fair.
The Career Fair, which will run from 11:30 a.m. to 2:30 p.m. in the Rogers Conference Center, is an opportunity for University students to connect with local, state and international businesses and organizations as well as graduate and professional schools.
Ruth Walton, director of career services, said she estimates that more than 250 students will attend the event.
"I am excited that we reached our goal of 40 organizations and businesses to attend our annual Career Fair," Walton said. "It is refreshing to experience so many companies understanding how important it is to have a presence at a university career fair.  Not only is it a cost effective way to recruit; it is building and fostering a collaborative partnership. We are a small, yet, mighty school.  As our University grows its enrollment, companies and graduate schools can depend on University of the Ozarks to provide them with top candidates for their programs."
U of O students are encouraged to dress in interview attire and bring their resumes to the event.
Topics: About, Career Services, Community Events, Student Events, Student Life