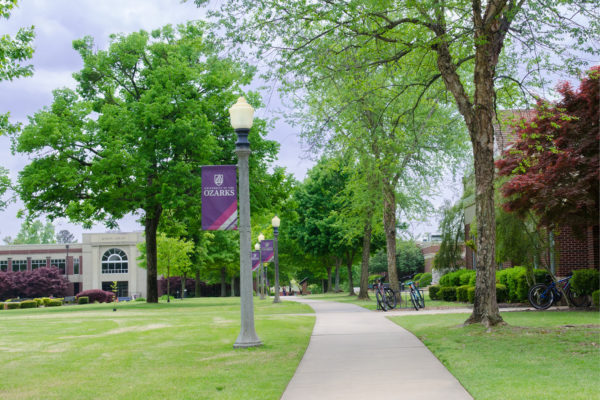 The task force charged with guiding the University through its reopening process continues to meet and provide guidelines for the University community as we prepare for the 2020 Fall Semester.
Here are some updates from the task force:
Robson Library will be closed throughout the summer and will not be accessible until the start of the Fall Semester.
Outdoor athletic spaces, including the tennis courts and intramural fields, remain closed to the general public and are open only to current on-campus residential students and employees who live on University property.
The Rawhouser Fitness Center, Mabee Gymnasium and the strength and conditioning facility will remain closed until further notice.
All on-campus events for the remainder of June are cancelled. The campus community should continue to schedule all events/meetings online throughout the month of June. If there is an on-campus event or meeting in July that you would like the task force to consider, please email Gloria Arcia at garcia@ozarks.edu.
The baseball program's youth summer baseball camp has been postponed to late July or early August.
Faculty and staff who are working hybrid (both from home and on campus) over the summer must self-report their upcoming travel plans if they are going outside of the state of Arkansas. Upon their return, they will be required to wear PPE when they are on campus for a period of 14 days.
Current on-campus residential students must self-report their upcoming travel plans if they plan to leave Johnson County and will be required to wear PPE for 14 days when they return to campus.
The task force is led by Gloria Arcia, vice president for finance and administration, and consists of Donny Frost, director of the physical plant; Jimmy Clark, athletic director; Caitlin Huckfeldt, director of residential life; Greg Stone, network technician; and Dr. Warren Sconiers, assistant professor of biology. The task force is making decisions with guidance from the U.S. Centers for Disease Control and Prevention (CDC) and the Arkansas Department of Health.
If you have any questions regarding summer protocols or policies, please contact Arcia at garcia@ozarks.edu.
Topics: COVID-19