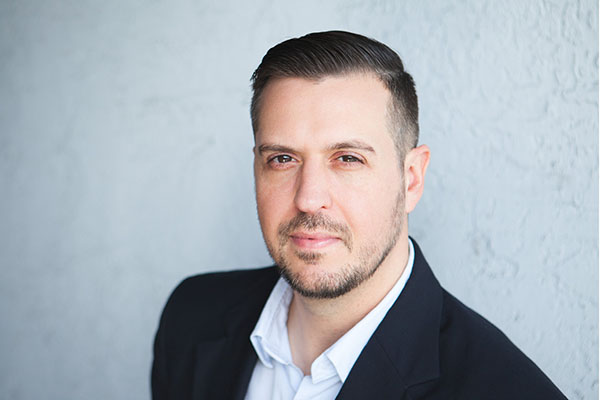 Dr. Matthew Bumbach will join University of the Ozarks as the new assistant professor of music, beginning the Fall 2021 Semester.
Bumbach (Boom-bahk) has served as an assistant professor of music and director of choirs at South Dakota School of Mines and Technology in Rapid City since 2017. He held those same titles at College of Central Florida in Ocala from 2010 to 2014.
"I am delighted to join the faculty at University of the Ozarks and to be a part of such a diverse and inviting campus community," Bumbach said. "Most of all, I look forward to sharing music with the faculty, students, and surrounding community."
A native of Florida, Bumbach earned his bachelor's degree in music education at Stetson University in DeLand, Fla., and a master's degree in music from the University of South Florida in Tampa. He received his D.M.A. in musical arts from University of Miami in 2017.
He has also been a music director at Seminole (Fla.) High School as well as the artistic director of the Marion Civic Chorale in Ocala, Fla.
"I use choral performance to develop the whole person and equip students with the tools to think deeply, create imaginatively, and lead transparently," Bumbach said. "For this purpose, I focus not only on quality performance that is culturally informed and carefully polished, but an ethical path to excellence. To do this, I strive to create an inclusive environment that focuses on equity and justice so that all students receive an equitable experience."
At the South Dakota School of Mines and Technology, Bumbach helped increase choral participation more than 60 percent.
"I strive to be a servant leader for my students, providing them with high-quality instruction, a safe place to grow, and trusted mentorship," he said. "I build community by seeking informal opportunities to connect with students and creating a welcoming atmosphere in the ensemble room."
Bumbach has conducted throughout the United States, Europe, Mexico and Tanzania and made his Carnegie Hall conducting debut with the University of Miami Frost Chorale in March of 2015.
Bumbach has also served as editor of Chorus America's bibliographic journal, "The Research Memorandum Series," a twice-yearly journal that champions the work of American choral composers. He is a member of the American Choral Directors Association, the National Association for Music Education and the National College Choral Organization.
Bumbach's wife of 13 years, Dr. Melissa Bumbach, also has significant experience as a music educator and is an expert on the music of Cuba and the Cuban professional choral system. The Bumbachs have 20-month-old twin daughters, Rachel and Selena.