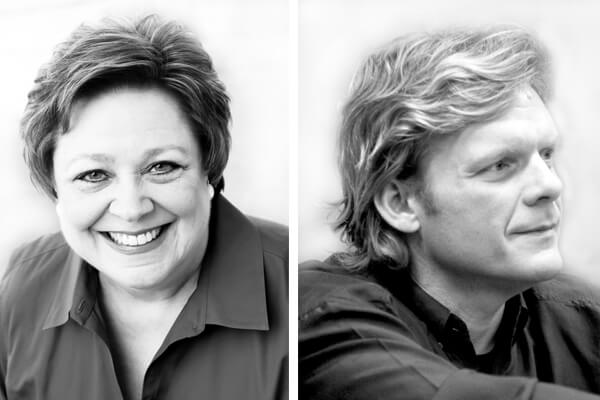 University of the Ozarks will present Bon Appétit!, a one-act, one-woman opera about famed chef Julia Child, at 7 p.m. on Thursday, Feb. 8.
The event will be held in the Rowntree Recital Hall, located in the Walton Fine Arts center on the Ozarks campus. The presentation is a part of the University's 2017-18 Walton Arts & Ideas Series and there is no cost for admission.
Featuring mezzo-soprano Dr. Susan Fleming and pianist Jeffery Watson, the libretto is based on transcripts of two episodes of Child's television show, "The French Chef," and focuses on the flamboyant master chef making a classic French chocolate cake — Le Gâteau au Chocolat L'Éminence Brune.
The opera features music by American composer Lee Hoiby (1926-2011). Hoiby composed Bon Appétit! in 1985 for American actress and friend Jean Stapleton, who was best known for her role as Edith Bunker in the television hit All in the Family. Stapleton sang the 1989 premiere at the Kennedy Center and later performed it in an off-Broadway run. The overwhelming popularity of Julia Child (1912-2004) came not just from her culinary expertise, but also from her self-deprecating humor and matter-of-fact style.
A professor of voice at the School of Music at the University of Alabama, Fleming maintains an active and varied career and has been acclaimed for her impeccable and communicative musicianship, as well as the clarity and beauty of her voice. She has been featured on concerts in Switzerland, Italy, Japan, England, and Romania, as well as throughout the South and Mid-Atlantic regions in the United States.
Watson, who is on the faculty of the Washington Conservatory of Music, has appeared as a soloist with the Honduran National Symphony, the Pan American Symphony, the Rosario (Argentina) Chamber Orchestra, the Alexandria Symphony and the Kennedy Center Opera House Orchestra with the Kirov Ballet.
For more information on the event, please contact the Office of Public Relations at 479-979-1433.
Topics: Community Events