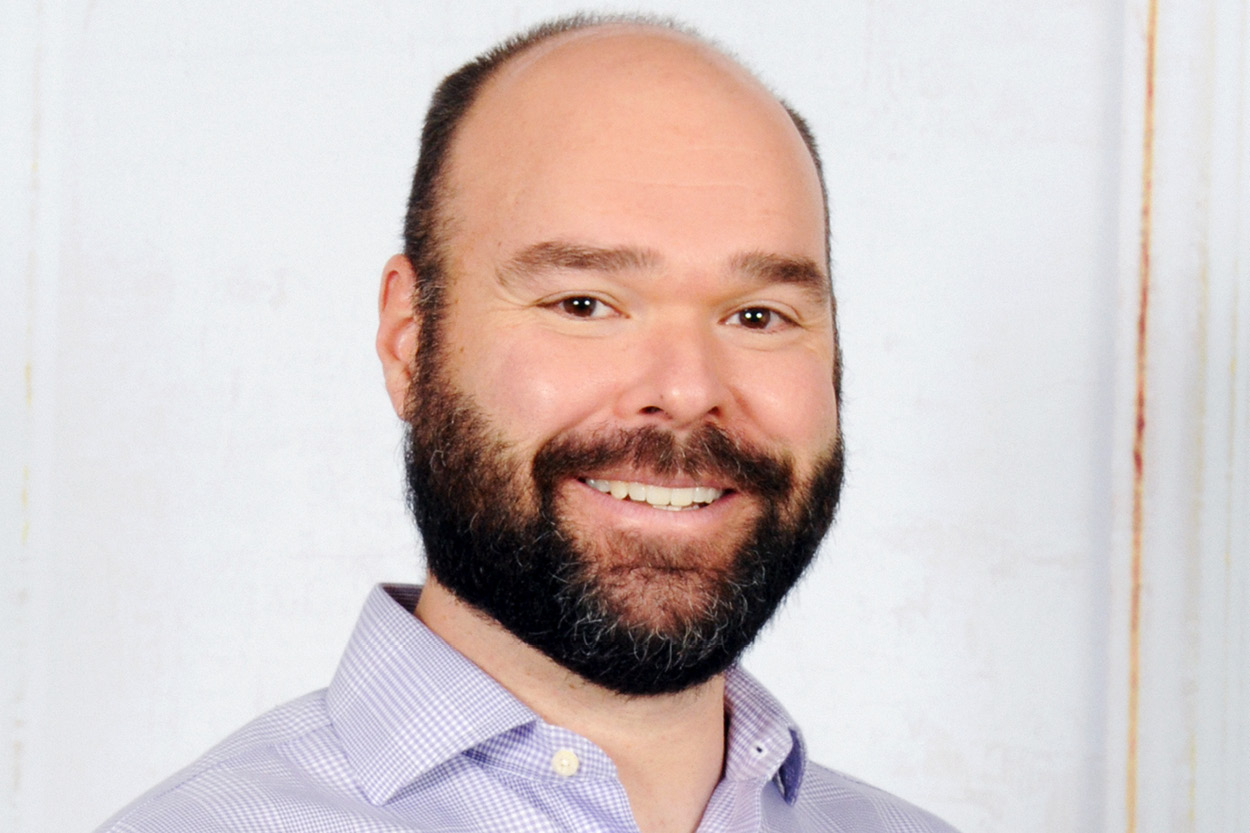 The Rev. Phillip Blackburn of First Presbyterian Church in Fort Smith, Ark., has been named the director of the new Thriving in Ministry program at University of the Ozarks.
Established through a grant from the Lilly Endowment Inc., the program supports pastors of rural and minority-serving Presbyterian Churches throughout Arkansas. The program will be based out of Munger-Wilson Chapel on the Ozarks campus.
Blackburn will remain co-pastor with his wife, the Rev. Tasha Blackburn, at First Presbyterian Church in Fort Smith. He will begin his duties with the Thriving in Ministry program at Ozarks on April 15.
"I am proud to work with University of the Ozarks to help congregations in the Presbytery of Arkansas think anew about their ministry and work in their communities," Blackburn said. "The generosity and vision of the Lilly Endowment for Religion offers us new pathways to think about rural ministry and I can't wait to get started."
The Thriving in Ministry program is designed to assist and support rural pastors in areas such as launching new churches, serving communities of color, and serving small membership churches. In essence, Blackburn will serve as the "pastor to the pastors."
"We are excited and grateful to have Rev. Blackburn take the reins of the Thriving in Ministry program," said U of O President Richard Dunsworth. "Phil brings a wealth of experience coupled with an unwavering commitment to his colleagues throughout the Presbytery of Arkansas. I look forward to reflecting on the program in a few years and celebrating the journey." 
Blackburn said he will strive to "collaborate with congregations to consider the work to which Jesus is calling them."
"I believe we will be able to ask interesting questions and devise innovative ministries to empower congregations, regardless of location, size or resources, to take a step forward as the hands and feet of Jesus Christ to each other and in their communities," Blackburn added.
Raised in Oklahoma City, Blackburn graduated in 1997 from the University of Kansas with degrees in history and religious studies.  He received a Master of Divinity from Austin Presbyterian Theological Seminary in 2001, and a Master of Theology from the University of Edinburgh (UK) in 2002. 
He served for two years as a Lake Fellow in Parish Ministry at Second Presbyterian Church in Indianapolis before serving eight years as the solo pastor of the First Presbyterian Church in Lincoln, Ill.  Since 2012, he and Tasha have served as co-pastors of First Presbyterian Church in Fort Smith.
In addition to his ministry in Fort Smith, Blackburn has served as board chair of the Donald Reynolds Crisis Intervention Center from 2014 to 2015. He has also served on the board of Next Step Homeless Services and is a current board member of the United Way. 
Earlier this year, Ozarks received a $997,322 grant from the Lilly Endowment to establish the Arkansas Presbytery Thriving in Ministry Consortium program on campus. The program's purpose is to "help pastors thrive in congregational leadership and thus enhance the vitality of the congregation they serve."
The Lilly Endowment's Thriving in Ministry initiative supports a variety of religious organizations across the nation as they create or strengthen programs that help pastors build relationships with experienced clergy who can serve as mentors and guide them through key leadership challenges in congregational ministry.
Topics: About, Presbyterian