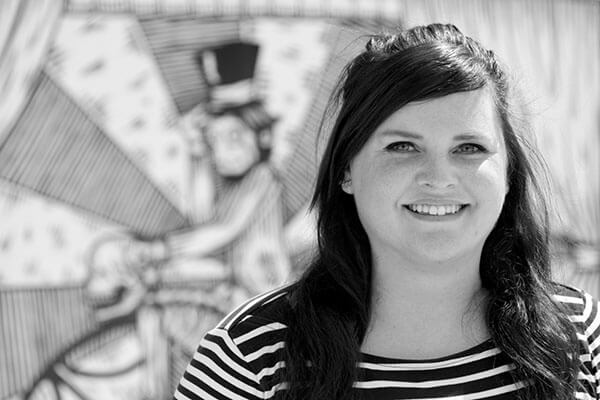 University of the Ozarks alumna Stacy Bates will present her exhibit, "The Art of Permanence," in the Stephens Gallery from Oct. 8 through Nov. 2 as part of the University's Artist of the Month Series.
There will be a reception to meet Bates and view her artwork from 5-6 p.m. on Friday, Oct. 26, in the gallery, which is located in the Walton Fine Arts Center.
Bates is an artist and illustrator and owner of Stacy Bee Art in Fort Smith, Ark.  She graduated from Ozarks in 2007 with a degree in art and a minor in education and was named the University's outstanding student in art in 2007.
Bates specializes in creating black-and-white, pen-and-ink illustrations, along with murals that combine her two favorite styles — drawing and printmaking. The result is her signature "vintage-esque" imagery.
Her most recent focus has been creating a series of animal rights illustrations. Bates' work appears on a variety of projects, from gig posters for musical acts to Arkansas-themed illustrations to public murals.
Over the past three years, she has completed seven murals in Arkansas and Oklahoma and her illustrations have been featured in three separate books and one fully illustrated children's book. Some of her work has recently been on display at Gallery 1988 in Los Angeles.
The Stephens Gallery is open to the public from 8:30 a.m. to 4 p.m., Monday through Friday, and there is no cost for admission.
Topics: About, Art, Community Events