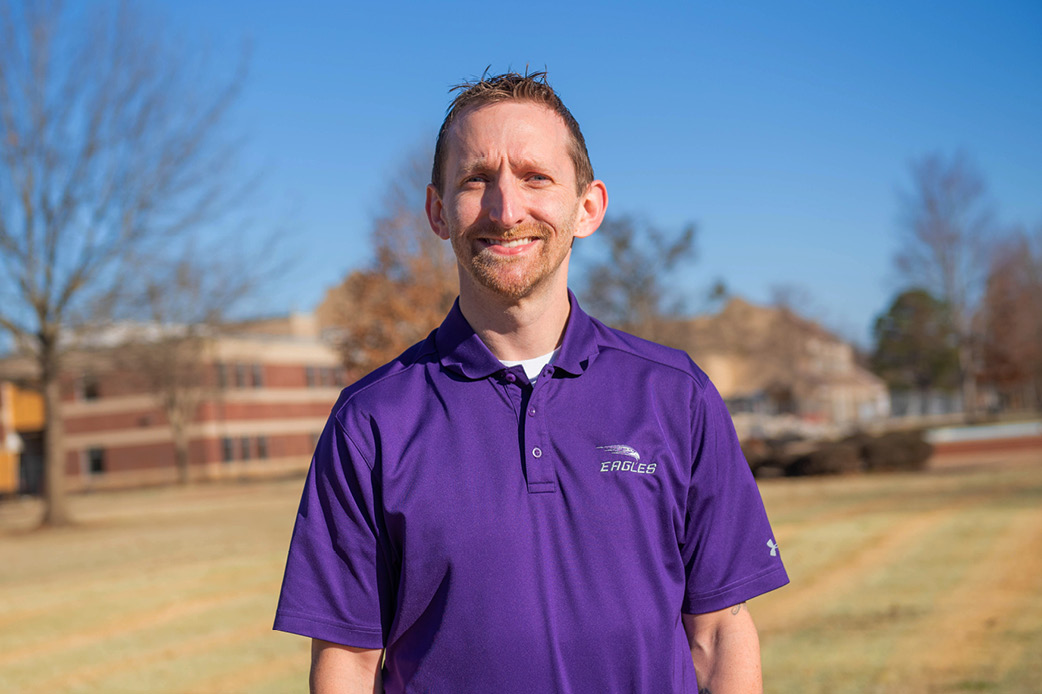 Brandon Barnes has been named the new manager of Ozarks Exchange, the University of the Ozarks' campus store.
Barnes has served as an administrative services assistant in the University's Office of Administrative Services (OAS) since 2019. He will split his duties between OAS and Ozarks Exchange until April 1 when he will fully transition to the campus store.
"I am excited to make this transition to Ozarks Exchange," Barnes said. "This is a new opportunity, not only for personal growth, but also to further develop a department that students, faculty, staff, alumni and families can all be excited about. I look forward to working with the University to create an atmosphere that represents Ozarks to the fullest. One of the things I am most looking forward to is working with the students, and finding new ways Ozarks Exchange can best serve the campus community."
A native of Clarksville, Barnes graduated from Arkansas Tech University. He has been active in coaching and volunteering in youth sports in Johnson County.
"A big congratulations to Brandon on this new role," said Gloria Arcia, vice president for finance and administration. "He is enthusiastic, creative and full of energy. He is an asset to this institution and we hope he has an amazing time working with the Ozarks Exchange team."
Ozarks Exchange, located in the Robson Library, is open from 9 a.m. to 6 p.m. Monday through Friday. It will be open on Saturdays, from 10 a.m to 3 p.m., beginning April 10.
Shopping can also be done online by going to www.ozexchange.shop
Topics: About