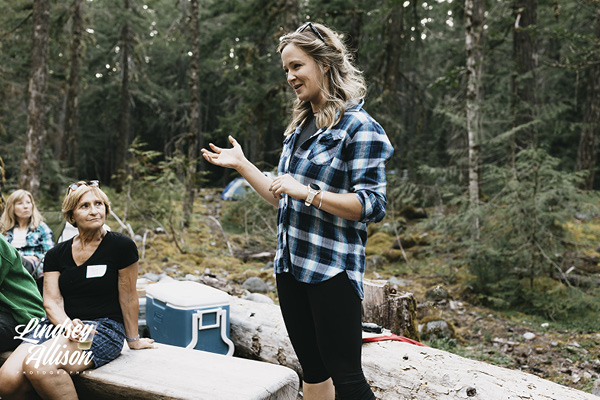 Adventure writer and international mountain guide Charlotte Austin will speak about her 2019 summit of Mount Everest as a visiting lecturer at University of the Ozarks at 7 p.m. on Thursday, Oct. 28, in the Rogers Conference Center.
The event is free and open to the public, but seating is limited to the first 150 guests. Masks and social distancing protocols will be enforced.
Austin's presentation, sponsored by Ozarks Outdoors and the Office of Student Affairs, is titled, "Climbing Mount Everest: Lessons From The World's Tallest Peak." In this engaging lecture, Austin will share photos and videos from her successful climb of Mount Everest, and share some of the kernels of wisdom she learned along the way.
An international mountain guide, Austin leads climbing, mountaineering and hiking expeditions around the globe. She has guided some of the world's tallest mountains, and works in places including North and South America, Europe, Alaska, Patagonia, and Nepal. She is an EMT, an extra class ham radio operator, and accomplished sailor.
She has written for numerous newspapers and magazines, and is currently writing a book about her summit of Mount Everest. She lives on a small island in the Salish Sea near Seattle, Washington.
Austin did her undergraduate work at the University of Saint Andrews (in Scotland) and at the University of Washington, where she earned a bachelor's of arts in environmental studies. She then attended the master's of fine arts program at the University of Alaska Anchorage in creative nonfiction.
Austin will be on campus throughout the week of Oct. 25 for a variety of events, including workshops and classroom lectures. She will also lead an overnight camping trip in the Ozark Mountains for female U of O students and a climbing trip to Northwest Arkansas for students.
Topics: About, Campus Life, Outdoors