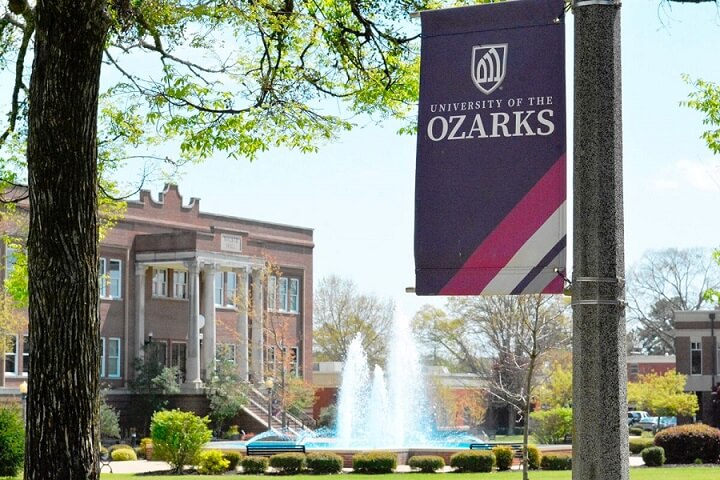 University of the Ozarks has entered into an articulation agreement with Northwest Arkansas Community College (NWACC) in Bentonville, Ark., to simplify the process for students at NWACC who want to transfer to U of O.
Under this new partnership, a number of NWACC degrees—Associate of Applied Science (A.A.S), Associate of Arts (A.A.) and Associate of Science (A.S)—are now acceptable for transfer articulation to bachelor degrees at Ozarks. The transferring students would be admitted to Ozarks with junior status and could complete their bachelor's degree in two years.
Dr. Alyson Gill, provost at U of O, said the agreement will allow NWACC students to start their education with quality courses, close to home, and know that their coursework will count toward a four-year degree at U of O later.
"The role that NWAAC plays in the state of Arkansas is an essential one, and this agreement recognizes that students often wish to begin their educational journey close to home while taking high-quality courses leading to an associate degree," Gill said. "The importance of this agreement is that it creates a clear and open road forward for NWAAC students following graduation—allowing them to transfer to U of O in a seamless way. This will, in turn, make them more marketable should they be moving into the workforce after graduation or allow them to move easily into a competitive graduate program."
The agreement was finalized in a memorandum of understanding signed by U of O President Richard Dunsworth and NWACC President Dr. Evelyn Jorgenson earlier this semester. It officially begins in the Fall 2018 Semester.
"This partnership allows us to provide a strong liberal arts education to students from one of the fastest growing areas in the United States," said Reggie Hill, U of O's assistant vice president for advancement and director of enrollment management. "It sets a clear pathway from Northwest Arkansas Community College to University of the Ozarks and these students will go back to Northwest Arkansas and become leaders in their communities."
Established in 1990, NWACC has more than 7,200 students enrolled in more than 50 academic and technical programs.