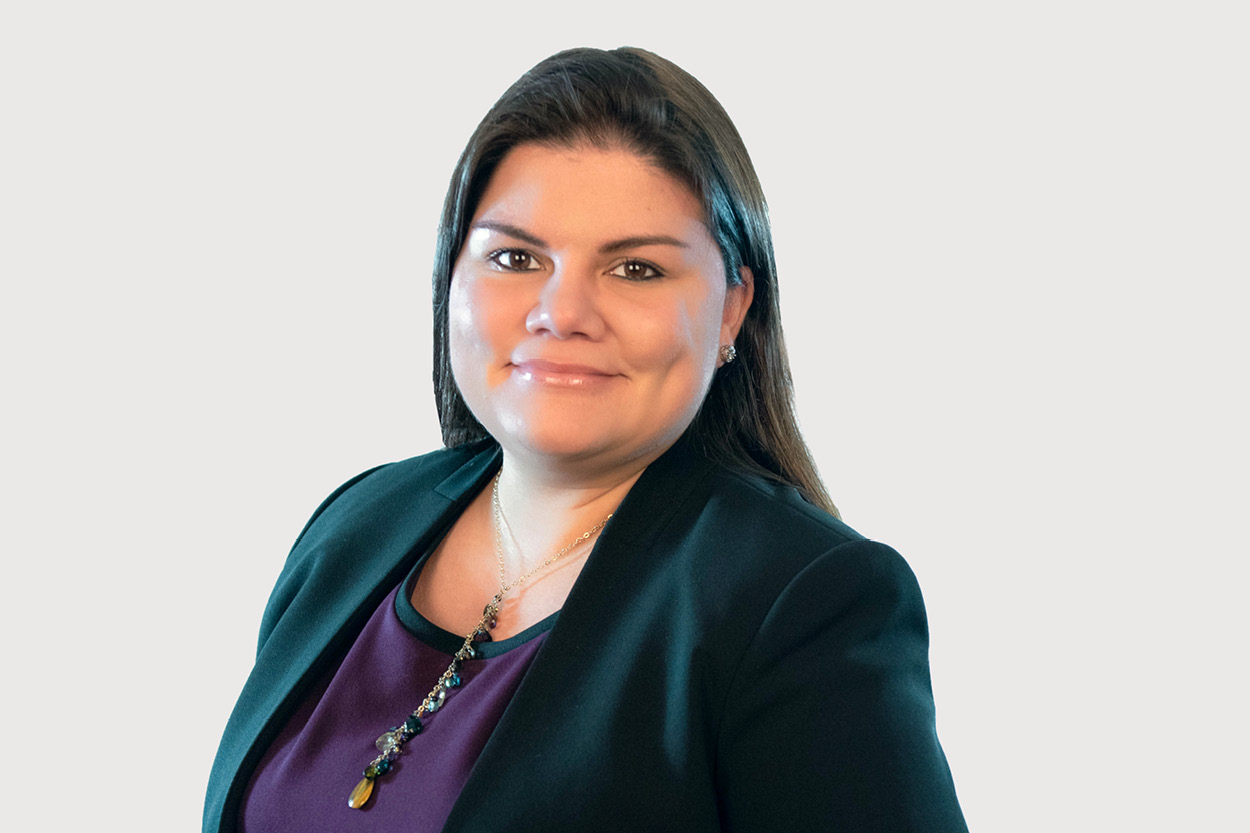 Gloria Arcia, vice president for finance and administration at University of the Ozarks, has been named one of three finalists for the Arkansas Business CFO of the Year in Education for 2020.
The winner of the publication's Education CFO of the Year will be announced at the virtual CFO of the Year event in Little Rock on December 15. The other finalists for the award are Rita Fleming of Henderson State University and Kimberly Hadley of John Brown University.
Arcia, who joined Ozarks in 2019, is not only the University's chief financial officer, she also serves on the executive management team and leads the administrative, finance, information technology, physical plant, auxiliary services and public safety areas.
University Trustee Allyn Donaubauer, who serves as chair of the board's finance/facilities and endowment committees, was one of the people who nominated Arcia. He praised her leadership and management style in overseeing the University's $32 million annual operating budget.
"She hit the ground running, meeting personally with all budget managers within her first 60 days to champion a popular new transparent budgeting process for the campus," Donaubauer said. "I have found her to be the consummate professional, incredibly accessible, thorough, detail-oriented and organized. She has displayed a strong open-minded and forward-looking leadership style in her short time at Ozarks."
Donaubauer also recognized Arcia's efforts in leading the repopulation of campus as the incident commander and chair of the Covid-19 response task force team.
"She not only led this multi-departmental committee with ingenuity, conviction and vision, she displayed a wonderful touch of compassion and sensitivity during these challenging times," he said.
Arcia said she was "incredibly touched and honored" to be selected as a nominee and then a finalist for the annual Arkansas Business awards that recognize the state's top chief financial officers in a variety of sectors, including education.
"I want to express my gratitude to Trustee Donaubauer and the University of the Ozarks team for their nomination," she said. "Of course, much of my success comes from the incredible team in finance and accounting professionals, executive leaders and team members that we have in this great institution. It is an even greater honor to be placed in such distinguished ranks as those of past honorees, all of whom made important contributions to their institutions. I wish the best of luck to both of my fellow finalists."
Previously to joining Ozarks, Arcia served Broward College in Pembroke Pines, Fla., as the college's dean of business affairs for its South Campus and Partnership Centers for two years. She also served as the assistant dean for business and finance at Barry University in Miami Shores, Fla., from 2014-17.
Arcia has an associate's degree from Miami Dade College, a bachelor's degree in criminal justice from Florida International University and an MBA with a specialization in Management from Barry University. She is completing an Ed.D. in organizational leadership and learning with a specialization in human resource development from Barry University.
Topics: About