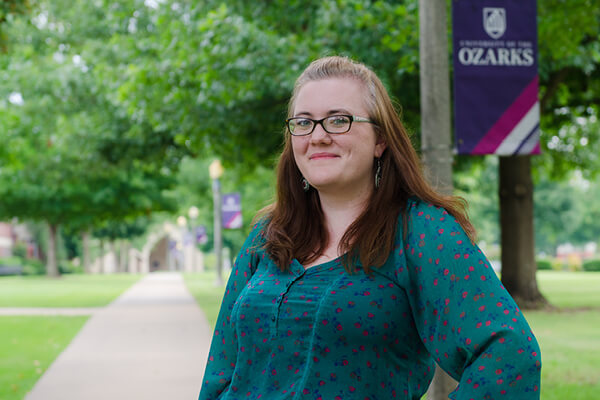 Jennifer Amatya has joined University of the Ozarks this week as the new director of the Walton International Scholars Program (WISP).
Amatya most recently served as the SEVP (Student and Exchange Visitor Program) compliance officer and international student and scholar advisor at the University of Missouri – St. Louis since 2013.
As the director of WISP, Amatya will oversee the administrative components of the program on campus, including tax preparation, visa and immigration documents, health insurance and annual reporting.
I'm excited to bring my nine years of experience with international students to University of the Ozarks to enhance the Walton International Scholars Program," Amatya said. "I've always been inspired by the way international education impacts public policy and international relations, and it's such an honor to impact Central America's political and economic structure by changing lives one citizen at a time through educational opportunities.  I've been so impressed by the overall commitment to diversity and social justice at the University and look forward to working with such a fantastic team."
Amatya earned her undergraduate degree in international studies, religion and politics from Baylor University. Her master's degree is in public policy administration from the University of Missouri – St. Louis. She has been selected by the National Association of International Educators for the last two years to represent the state of Missouri on Capitol Hill in DC advocating for immigration reform.
She also spent three years working at Missouri Baptist University, holding positions of graduate studies advisor, international student services coordinator and assistant to the director of international student services. 
Her hobbies outside of work include spending time with her two little girls, Myah and Millie, and her cat, Kitsi; reading; traveling internationally (most recently taking a bus tour through the Scottish Highlands); and advocating for children in foster care as an adoptive mom.
Amatya replaces Dr. William Clary, professor of Spanish, who is returning to full-time teaching after serving as WISP director since 2017.