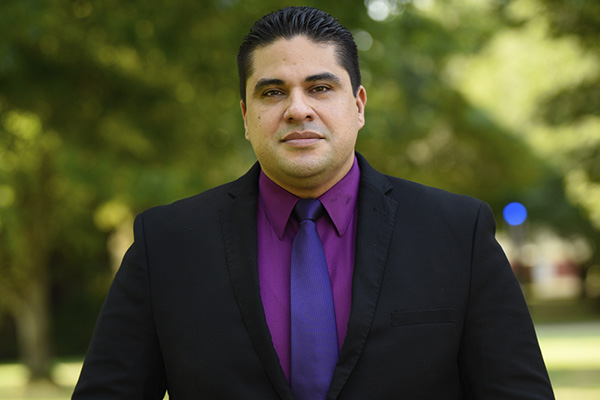 University of the Ozarks alumnus Dr. Juan Carlos Garcia-Pina Rosete has been hired as an assistant professor of management at University of the Ozarks, beginning the Fall 2021 Semester.
Garcia graduated from Ozarks in 2004 with a degree in business administration and management with Cum Laude honors. He has taught in Mexico for the International University of La Rioja in Spain since 2020.
"I'm always blessed by great opportunities and being able to come back to Ozarks is a true blessing," Garcia said. "Ozarks gave me a great education, now I can give back to my beloved alma mater and contribute to future generations of great Ozarks students."
Garcia earned a master's degree in business administration with an emphasis in finance from the Universidad Regiomontana in Monterrey, Mexico, before achieving his Ph.D. in business administration from the Universidad Complutense de Madrid in Spain in 2019.
He served as a visiting research scholar at Oklahoma State University in 2017 and also has experience in the private sector as a finance and treasury manager and financial planning officer for various companies and agencies.
Garcia will teach finance, strategy, international business and management courses in the University's business program. He described himself as a "proactive" professor in the classroom.
"I always encourage my students to seek other answers that are not found in the textbook," he said. "Only through a constant search for the truth can true knowledge can be found."
Garcia was a Walton Scholar at Ozarks and was active in the University's PBL and Students in Free Enterprise (SIFE) programs while he was a student.
"My time at Ozarks gave me great friends and some of them became my brothers from another mother," he said. "The best memories that I have involve the great friendships that were fostered by the small community vibe, and the opportunity to being so close to each other."
Garcia and his wife, Alejandra, were married in March of this year. Outside of the classroom he enjoys working out, reading and a variety of outdoor activities.
Topics: About, Academics, Business Administration, Management