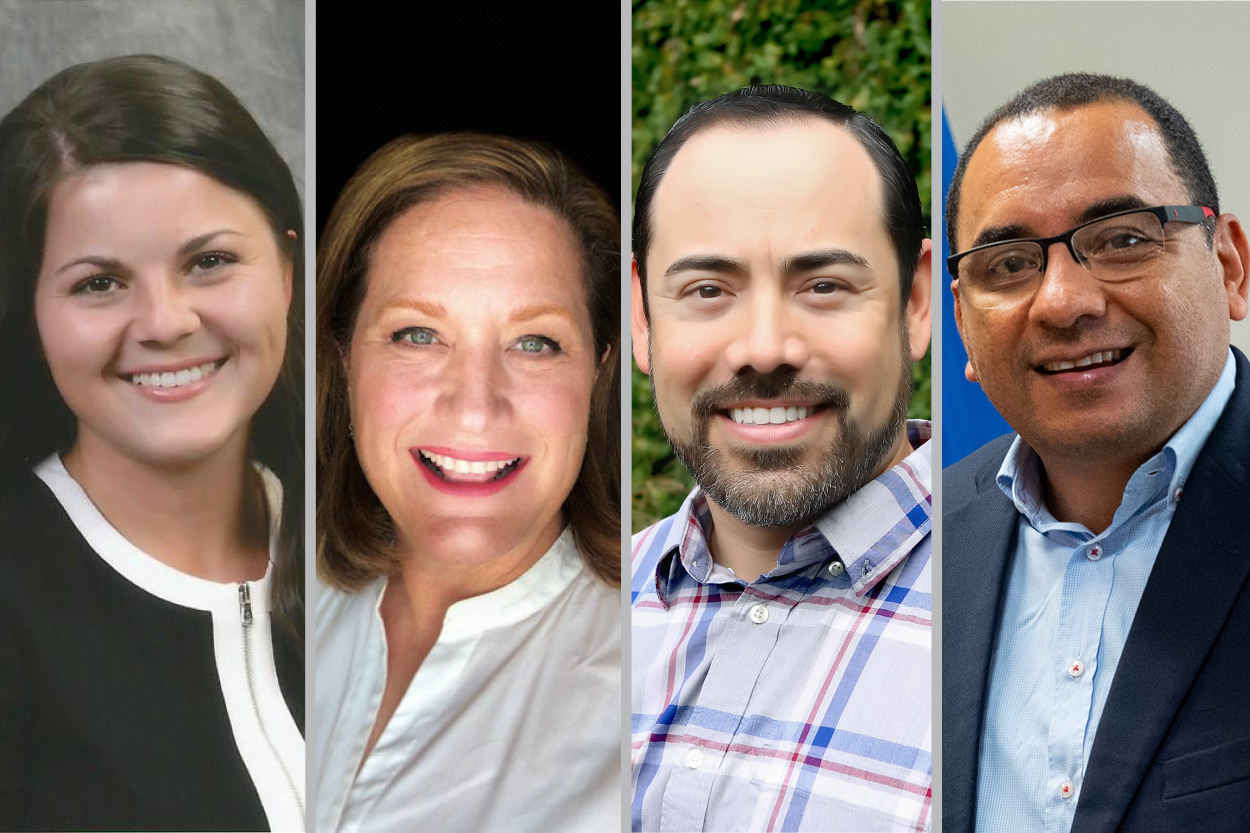 Four University of the Ozarks alumni from a variety of professions will discuss their jobs and career choices during the annual Ozarks Speaks, scheduled for 2:30 p.m. on Friday, April 8, in Rowntree Recital Hall in the Walton Fine Arts Center.
The panel discussion is part of Homecoming and will feature alumni (pictured, from left) Dr. Megan Minniear-Corrons '12, Shannon (Carlisle) Huggins '91, Loscar Mejia '01 and Ruben Aleman '91. The event is free and open to the public.
A native of Clarksville, Minniear-Corrons, is a family physician at Mercy Clinic Primary Care in Clarksville. After graduating from Ozarks, she earned her medical degree from the University of Arkansas for Medical Sciences College of Medicine (UAMS) in Little Rock and did her residency at  UAMS West in Fort Smith.
Huggins is a senior vice president for contract strategy and population health at Methodist Health System in Dallas. She is serving her second term as president of the University's Alumni Association. She has more than 25 years of experience in contracting, payor relations, population health, financial analysis and decision support. She earned a master's degree health care administration from Texas Woman's University in 1993.
Mejia serves as a distribution center general manager for The Container Store in Dallas. Mejia, who earned an MBA from the University of Dallas, has served a variety of operations and warehouse management positions in his career, including with Kohl's, Walmart and Target.
Aleman is the president of the El Salvador National Administration of Aqueducts and Sewers, a high-cabinet government position that oversees all drinking water and drainage systems in El Salvador. A former Walton Scholar at Ozarks, Aleman taught on the high school level in El Salvador for several years before going on to earn a master's degree in resources engineering for water and land at the University of Karlshruhe in Germany. He also spent 13 years serving as an environmental expert in El Salvador with the United States Agency for International development.