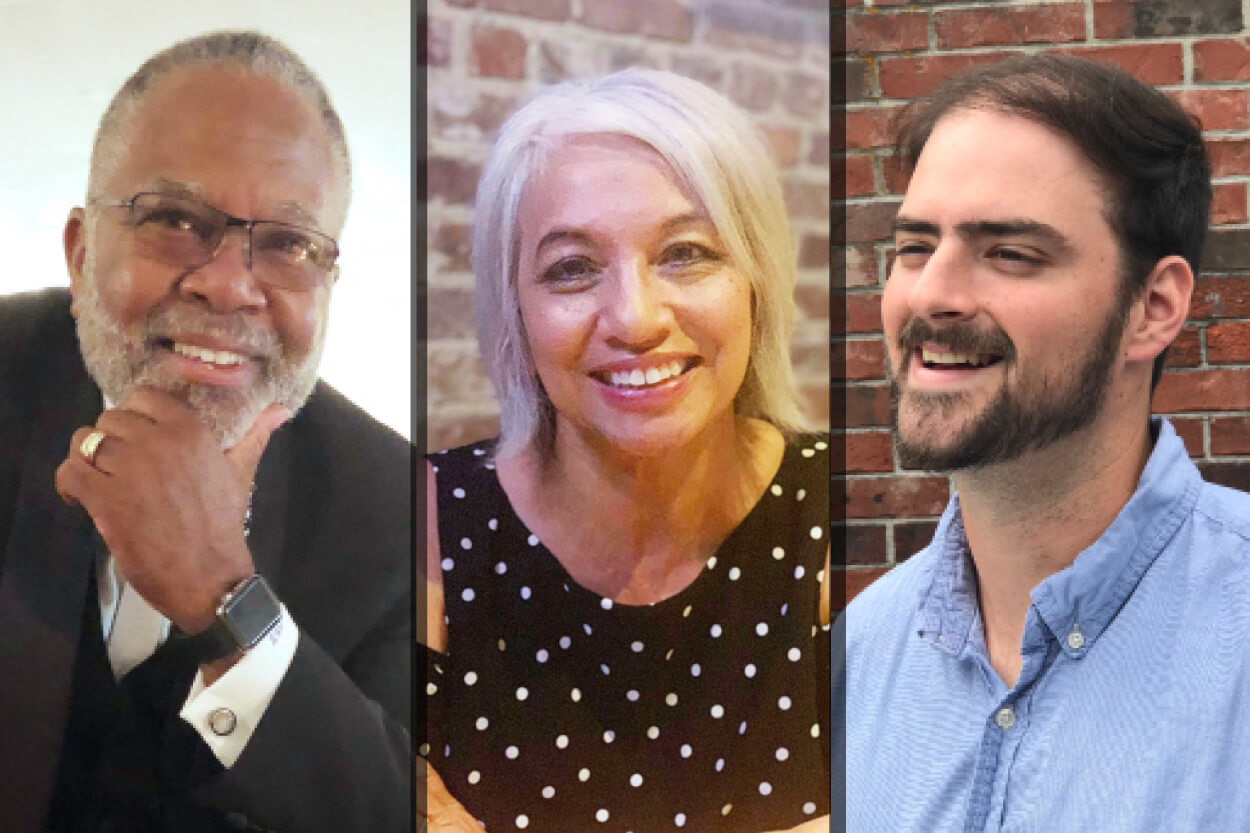 The University of the Ozarks Alumni Association will present its 2019 alumni awards to three distinguished alumni — Ananias "A.B." Blocker '70 of Laurel, Md.; Paulette Nieuwenhof '80 of Maumelle, Ark.; and Boulton "Bo" Thomas '14 of Fayetteville, Ark.
The awards will be presented as part of the Ozarks Awards Ceremony at 6 p.m. on Friday, Oct. 18, during the University's 2019 Homecoming Week. Tickets for the awards ceremony can be purchased by calling 479-979-1234 or online at www.ozarks.edu/homecoming.
Here is a look at the Alumni Association's 2019 award recipients:
Alumni Merit Award
Ananias "A.B." Blocker '70 is the recipient of the 2019 Alumni Merit Award for meritorious work on behalf of his alma mater. An accounting and business administration major at Ozarks, Blocker went on to have a 43-year career in business and management in New Jersey and Maryland after leaving Ozarks. He spent 26 years as a manager for Digital Equipment Corp. (DEC) before joining ManTech International Corp., as a program manager from 2002 until his retirement in 2013. Despite being on the East Coast, Blocker stayed involved with Ozarks, serving three decades as one of the leaders of the University's Black Alumni Association. Through their work, they helped improve conditions on campus for black students and created scholarships for minority students. Blocker and his first wife, alumna Myrtis (Watson) Blocker, were married for 42 years before she passed away in 2009. Blocker, who played tennis at Ozarks, remained active in the sport, even serving as a youth tennis instructor. He has also recently turned a hobby of making his homemade barbeque sauce into an online business called A. B. & C. Southern Barbeque Sauce. Blocker has a son, Ananias Blocker III, and two grandchildren, Phillip and Lindsay. He remarried in 2016 to his current wife, Cherry.   
Alumni Achievement Award
Paulette Nieuwenhof '80 is the recipient of the 2019 Alumni Achievement Award for outstanding recognition in her chosen professional field. Nieuwenhof is the executive director of the Arkansas Blood Institute, a non-profit organization based in Little Rock that provides blood products and services to over 40 hospitals throughout the state. She is responsible for the overall operations of the blood bank and donor centers located in Little Rock, North Little Rock, and Hot Springs. A 1980 business administration graduate of Ozarks, she previously served as the business development director for The Poultry Federation. In addition to her management experience, Nieuwenhof has an extensive background in business development, public relations, and marketing in diverse industries including healthcare, agriculture, and automotive. She was chosen for the 2018 Arkansas 250 List, which is Arkansas Business' annual selection of "people who are shaping the way we live, learn and do business in the state." She currently serves as an honorary commander at the Little Rock Air Force Base and is serving a three-year term on the University's Alumni Board. The youngest of six children, Nieuwenhof was born in Balikpapan, Indonesia. Due to the political climate, the family was compelled to move to the Netherlands. In 1961, the family immigrated to the United States. She has two daughters, Anneke Bollman and Megan Toland, and three grandchildren, Halle, Braden and Jett. She is engaged to be married to the Rev. Dr. Jim Freeman.
Young Alumni Achievement Award
Boulton "Bo" Thomas '14 is the recipient of the 2019 Young Alumni Achievement Award, given in honor of an alumnus under the age of 35 who has gained recognition in his or her chosen profession.. Thomas is a co-founder and chief operating officer of Nature Backs, a Northwest Arkansas-based e-commerce adventure lifestyle brand. A native of Mountain Home, AR, Thomas graduated with honors from Ozarks in 2014 with a degree in environmental science and political science. He was also a member of the University's baseball team. Soon after graduating from Ozarks, Thomas and his best friend began traveling the country to start their business to inspire people to experience the moment. Three and a half years later, Nature Backs is headquartered in Fayetteville and has grown to a team of 27 to inspire more adventures. In his free time, Thomas enjoys traveling, hiking, music festivals, disc golf, and simply sitting on his front porch.