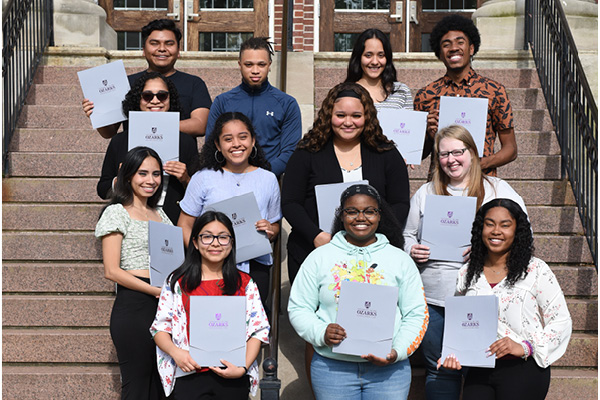 The winners of the University of the Ozarks' 2022 A.R.C.H Symposium were announced during Honors Day on Wednesday, May 4.
More than 30 students took part in the annual A.R.C.H. competition, which stands for Advanced Research and Creative Highlights and features student research and visual art projects from throughout the year.
The four categories were, Poster Presentation, Digital Storytelling, Oral Presentation and Visual Arts Display.
In Poster Presentation, Maria Maltez Navarette took first place, Twanesha Lightbourn was second and Bertram Gibson was third.
In Digital Storytelling, the top three finishers were Melvin Mendoza, Sade Seymour and Johnathan Smith.
In Oral Presentation, Sara Ambrocio took first place, followed by a tie for second between Holly Vire and Maryfer Perez. Laura Bruce finished third.
In Visual Arts Display, Aaliyah Knowles was first, Isabella Olarte was second and Alaura Streithorst and Holly Vire tied for third.