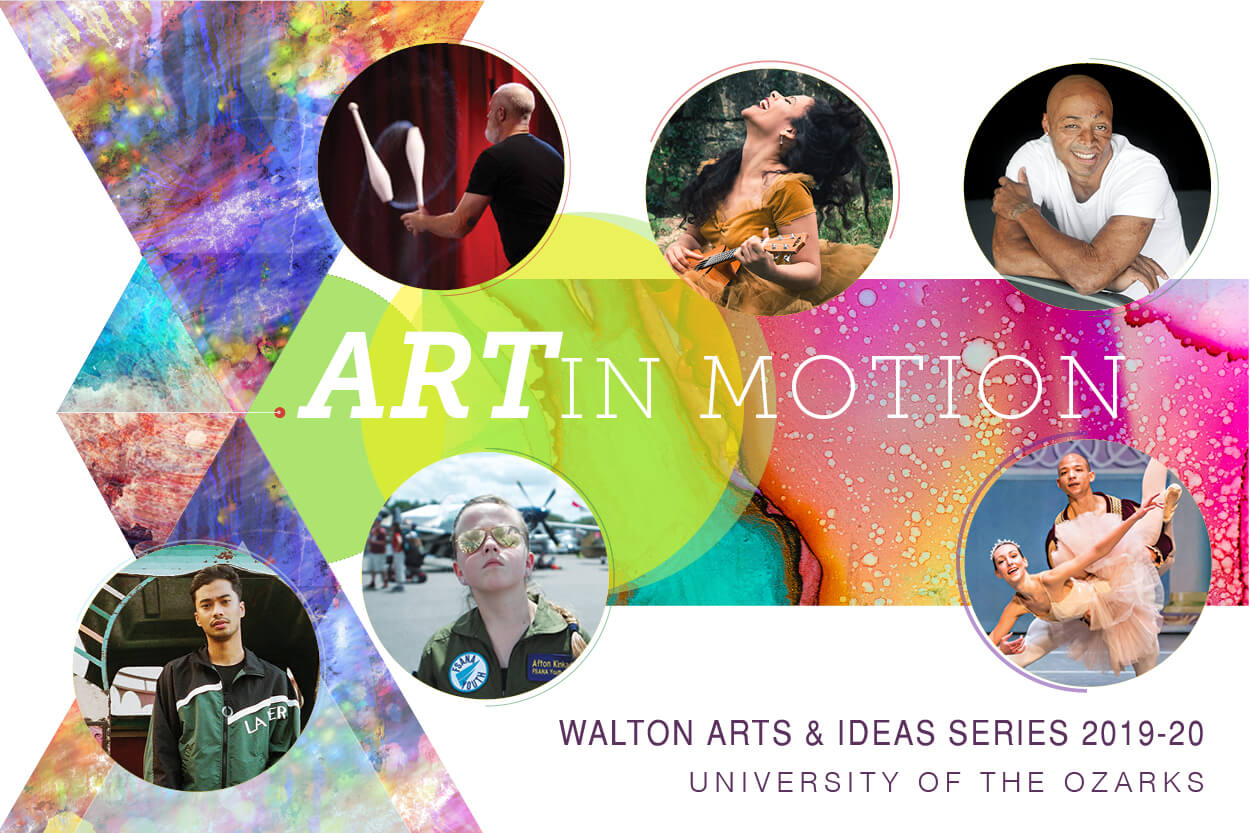 A motivational actor and wounded U.S. Army veteran, productions of "The Nutcracker" and "A Midsummer Night's Dream" and a rising star on the Caribbean music scene highlight the University of the Ozarks' 2019-20 Walton Arts & Ideas Series.
The theme for the upcoming series is "Art in Motion," and the lineup will feature six engaging and captivating events throughout he academic year. The public is invited to attend all the events and there is open, general seating and no fees or tickets required for admission.
The Walton Arts & Ideas Series, in its 27th season, is made possible through an endowment by the Walton Family Charitable Support Foundation.
The 2019-20 lineup: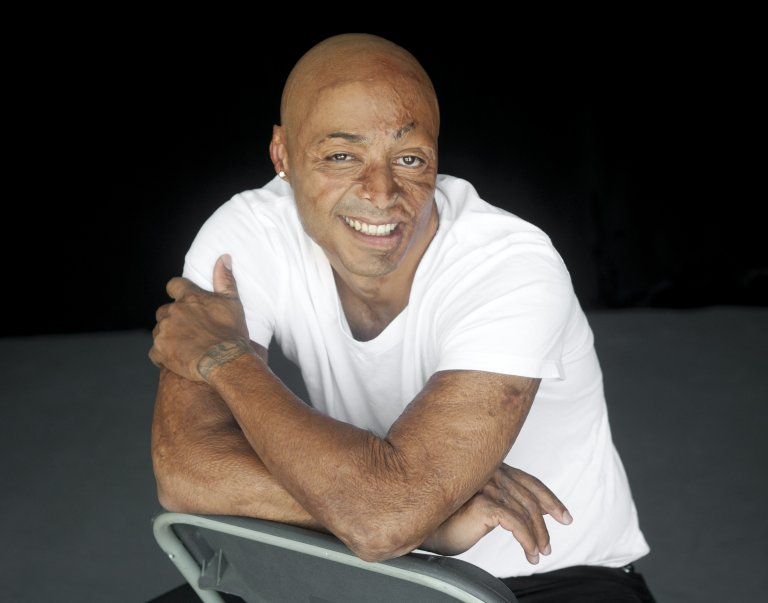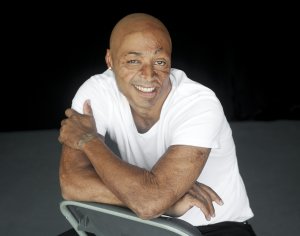 J.R. Martinez
Sept. 19, 2019
7 p.m., Rogers Conference Center
Jose Rene "J.R." Martinez, an American actor, author, motivational speaker and wounded U.S. Army soldier, will speak on "Facing Adversity with Optimism and Resilience." In March of 2003, Martinez was deployed to Iraq and one month later he sustained severe burns to over 34 percent of his body when his Humvee hit a roadside bomb. Since his recovery, Martinez has since become a highly sought-after motivational speaker. He has traveled around the country speaking about his experiences to corporations, veteran's groups, schools and other organizations. Martinez began his acting career on the Emmy Award winning daytime drama "All My Children." Since then he's appeared on numerous television shows. Many remember best him as the Season 13 champion on "Dancing with the Stars."  He is the author of the New York Times bestseller "Full of Heart: My Story of Survival, Strength, and Spirit." Martinez serves as a spokesperson for Operation Finally Home, as well as for the Phoenix Society for Burn Survivors, and Glasswing International.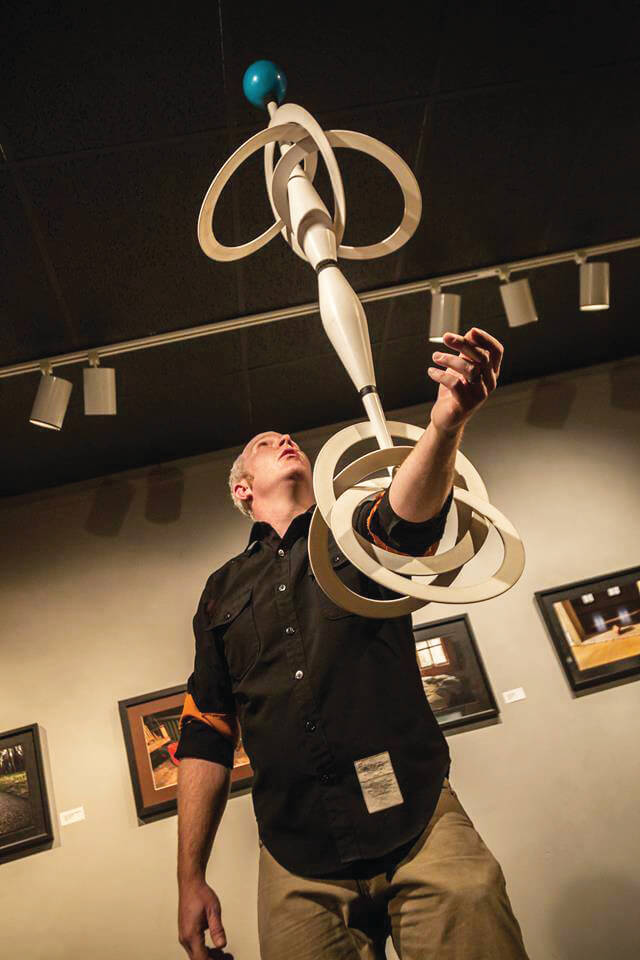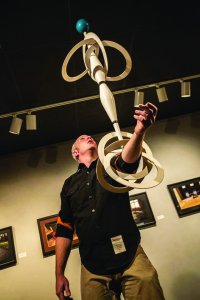 Institute of Jugglology
Oct. 17, 2019
7 p.m., Walton Fine Arts Center
Based in Fayetteville, AR, the Institute of Jugglology is where the science of juggling and the art of performance meet. Arkansas native Galen Harp juggles to get out what's inside. His performances explore the interaction between humans and objects. Humans are object manipulators, constantly moving things around to suit their needs. Juggling is a state of arrested decay: a pattern woven through time and space that is constantly falling apart only to be rebuilt in the same moment. The Institute of Jugglology's performances create giant sand paintings using innovative juggling props filled with sand. The sand slowly spills out, creating an ethereal environment where every throw becomes a line, and every catch is a splash of color. In 2014, Harp won the world championship of juggling awarded by the International Jugglers Association. The Institute of Jugglology has been creating unbelievable juggling tricks and amazing audiences all over the United States for over a decade.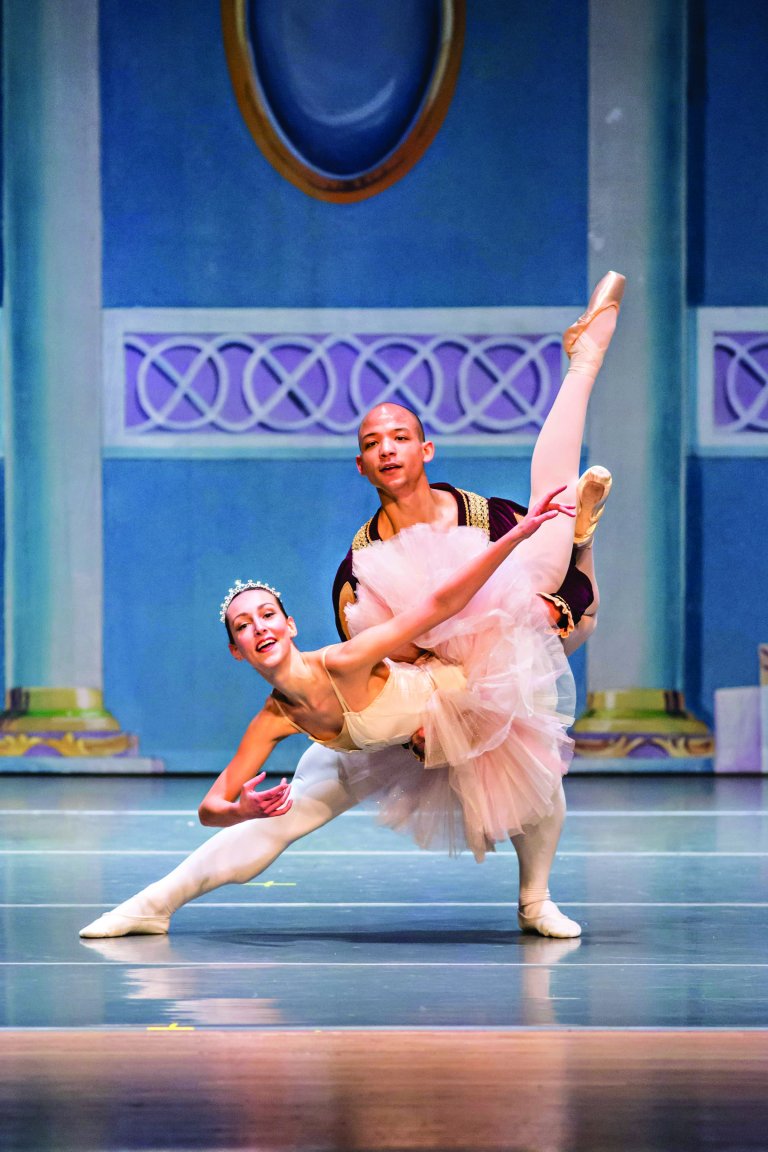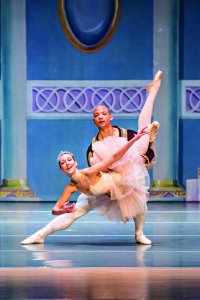 The Nutcracker
Nov. 30, 2019
7 p.m., Walton Fine Arts Center
The Western Arkansas Ballet Company will present a one-show performance of the classic Christmas story ballet, "The Nutcracker." Based on E.T.A. Hoffmann's 1816 fairy tale, "The Nutcracker and the Mouse King," it tells the story of a little girl who goes to the Land of Sweets on Christmas Eve. Ivan Vsevolozhsky and Marius Petipa adapted Hoffmann's story for the ballet and Pyotr Ilyich Tchaikovsky composed the music. Marius Petipa and Lev Ivanov designed the dances. "The Nutcracker" was first performed at the Mariinsky Theatre in St. Petersburg, Russia, in December 1892 to a modest success. Despite the failure of its initial performance, "The Nutcracker" has become the most frequently performed of all ballets and has served as an introduction to classical music for many young people. Founded in 1979 as the Fort Smith Civic Ballet, the Western Arkansas Ballet Company is comprised of 25 members under contract for all productions with members selected from an annual open audition. Company members take class and rehearse at the Western Arkansas Ballet studios. "The Nutcracker" is in its 34th year of production by the company.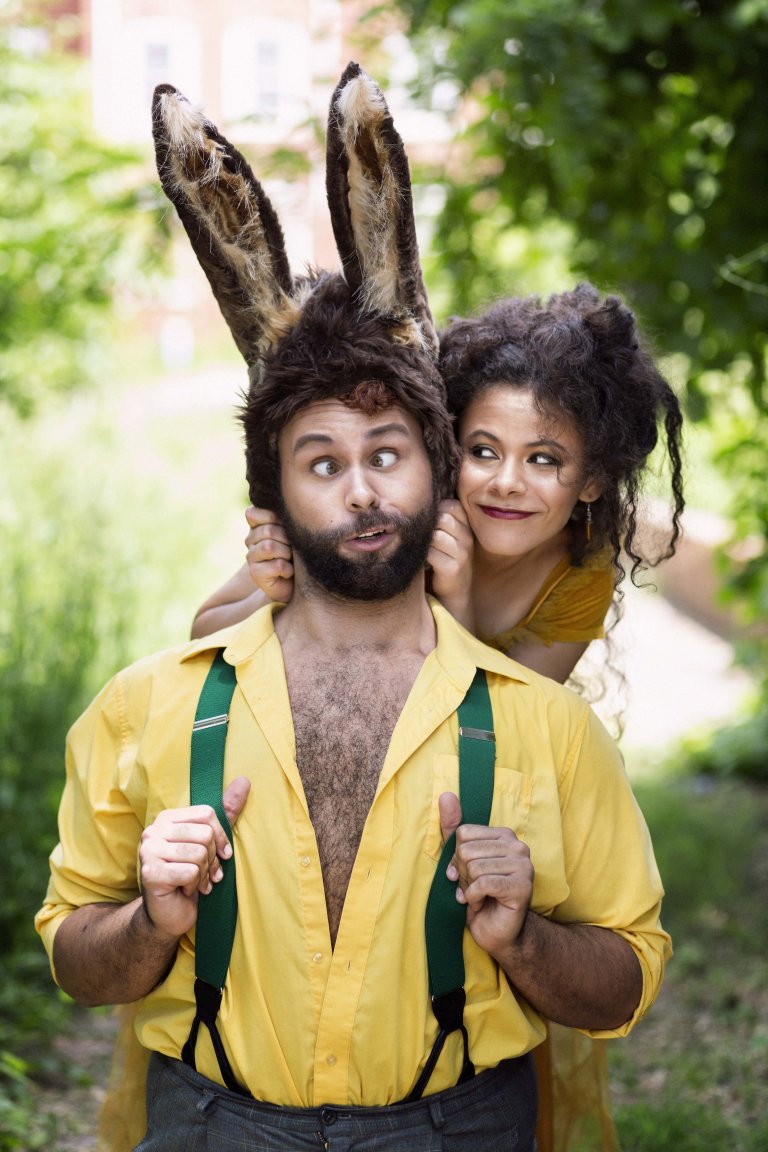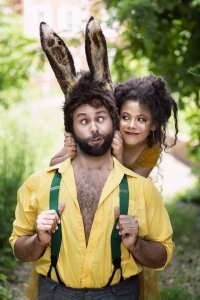 A Midsummer Night's Dream
Feb. 22, 2020
7 p.m., Walton Fine Arts Center
For one night only on the U of O campus, the American Shakespeare Center on Tour will present William Shakespeare's "A Midsummer Night's Dream."  Shakespeare casts a theatrical spell powerful enough to make audiences of all ages believe in anything. This mischievous comedy of lovers, heroes, fairies, and rude mechanicals is his tribute to humankind's power of imagination, and reveals that the "course of true love" can alter with just one touch of magic. The American Shakespeare Center recovers the joys and accessibility of Shakespeare's theatre, language and humanity by exploring the English Renaissance stage and its practices through performance and education. Year-round in Staunton, Virginia's Blackfriars Playhouse — the world's only re-creation of Shakespeare's indoor theatre — the ASC's innovative programming and "shamelessly entertaining" (The Washington Post) productions have shared the delights of Shakespeare, modern classics and new plays with millions over the past 30 years.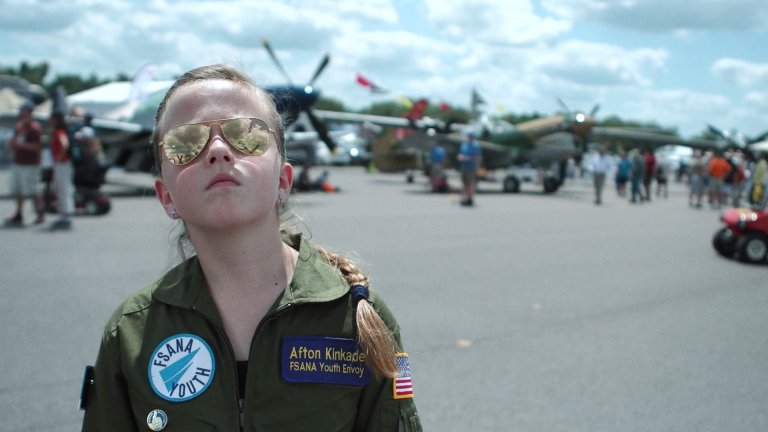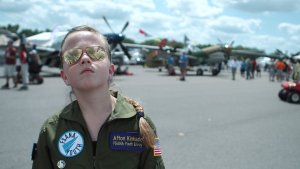 Documentary: Fly Like a Girl
March 17, 2020
7 p.m., Rogers Conference Center
The directorial debut of Floridian Katie McEntire Wiatt, "Fly Like a Girl" is an award-winning, feature-length documentary about young girls and women relentlessly pursuing their passion for aviation, a field currently dominated by men. This film features first-hand stories from girls and women who dared to aim higher. From a Lego-loving young girl who includes female pilots in her toy airplanes, to a courageous woman who helped lead shuttle missions to space, "Fly Like A Girl" shows us that women are in charge of their own destiny. Wiatt is a producer/director at the Lakeland, Florida, film company, Indie Atlantic Films. Before joining Indie Atlantic Films, she was an elementary educator. It was during her time as a primary school teacher that she first developed the idea for "Fly Like a Girl." As part of the Indie Atlantic Films team, Katie has produced, edited, and directed films for broadcast and web. Wiatt is a member of Women in Film & Television-Florida and is a graduate of Palm Beach Atlantic University.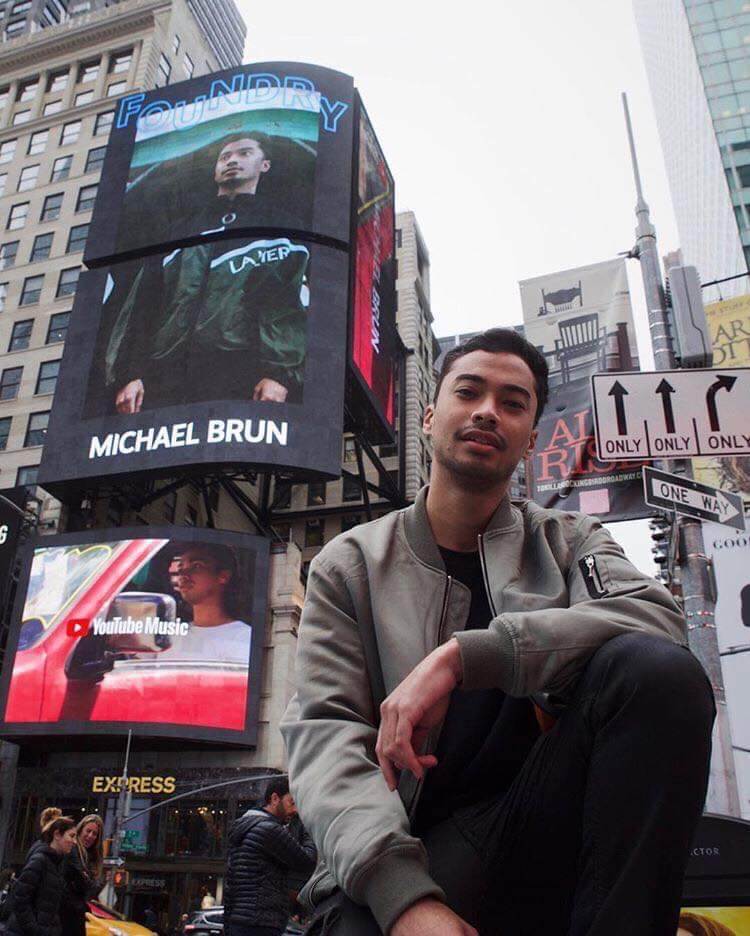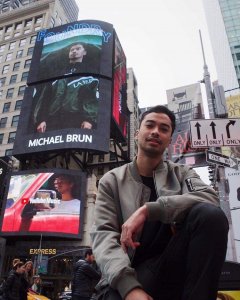 Michael Brun
April 4, 2020
6 p.m., Rogers Conference Center
Michael Brun is a Haitian DJ and record producer, known for blending electric dance music (EDM) genres such as progressive house with native Haitian styles. Born to a Haitian father and Guyanese mother who loved music, Brun's influences stretched from the percussion-heavy Rara and Afro-groove music of his native Haiti, to Hip-hop and R and B. He played guitar and piano from a young age, and took up DJing and music production as a hobby at 16 after winning a full scholarship to attend military school in the U.S. Today, Brun has emerged as the face for a new generation of Haitians, working with international stars and home-grown musical heroes to share the richness of his island's culture with a wider audience. His singular take on traditional Haitian sounds have caught the ears of tastemakers like Diplo and Arcade Fire, seen him land consulting work for Spotify, collaborate with superstars like J Balvin, sell out multiple headlining U.S. tours and notch up tens of millions of streams across tracks like Bayo, Soweto, Gaya and Spice. Esquire magazine said, "Michael Brun might be the biggest thing to come out of Haiti in the 21st Century." In June, Brun released to rave reviews his new album, Lokal, a collection of contemporary Haitian music. Brun will present a talk followed by a concert at U of O.
Topics: About, Community Events, WAIS