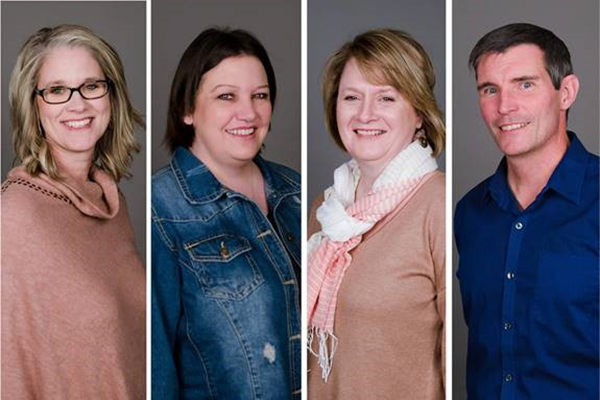 Four University of the Ozarks faculty and staff members have been recognized for 15-Year Service Awards by the University this month.
(Pictured from left) Dody Pelts, director of the Jones Learning Center (JLC); Michelle Loving, administrative assistant for Advancement and special projects manager, Debbie Carlton, JLC academic support coordinator; and Dr. Brian Hardman, professor of English, have each marked their 15-year anniversaries at Ozarks. They will be honored with a certificate of appreciation as well as a gift from the University.
The University Service Award recipients are typically recognized during the April Board of Trustees Awards Dinner. However, since the Covid-19 pandemic has led to the cancellation of all campus events, the service awards will be announced to the campus community via email.
Service awards for 20, 25, 30 and 40 years will be announced in the coming days.
Topics: About