October 26
@
7:30 pm
–
9:00 pm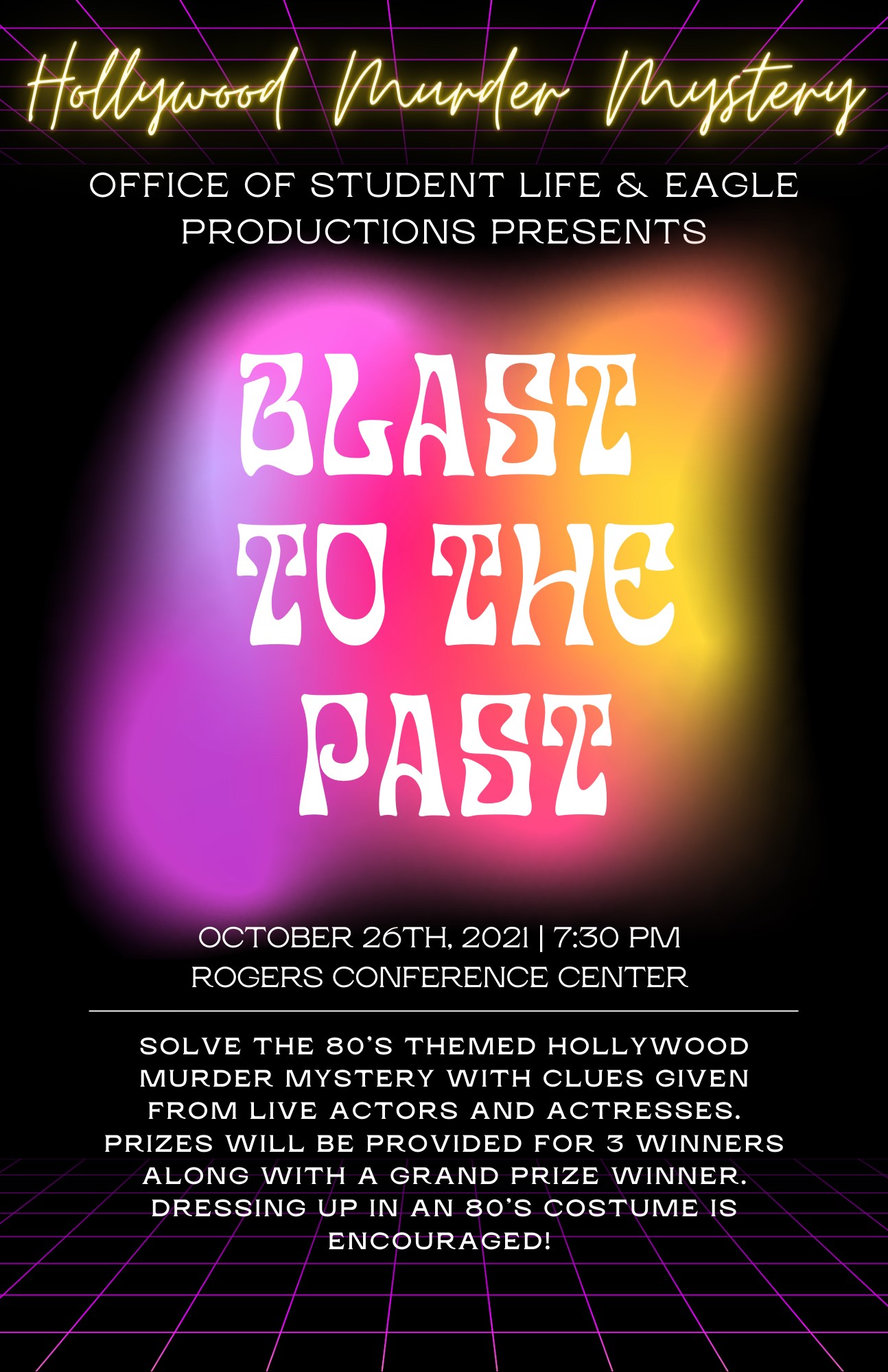 Join Eagle Productions and the Office of Student Life on Tuesday, October 26th at 7:30 PM in the Rogers Conference Center as they host the creators of Mission IMPROVable presenting Hollywood Murder Mystery, a hilarious whodunit-improv show that will put even the cleverest sleuths to the test!
Using elements of improv and group games, the performers interact with each participant to catch the murderer. The event will have an 80's themed Hollywood Murder Mystery! Make sure to join them in your best 80's themed outfit to fully experience this event.
After hearing from real live actors and actresses giving you all the details on a murder mystery, try your hand at guessing who did it. There will be interactive rounds as well as a chance to ask questions. Make sure to take notes as the rounds continue so you have all the information you need to make your best guess at the end of the night.
Check out the event promo video link below:
Prizes will be awarded to our top players and winners will be announced! Come in your best 80's attire and ready to crack the case! All COVID-19 guidelines will be in place during this event and all events on campus.
EAGLE PRODUCTIONS
OFFICE OF STUDENT LIFE
Related Events