Don't miss this great opportunity to connect/re-unite with Ozarks Alumni and Friends. Families are welcome to attend and we will provide food and gameplay for attendees. Please RSVP with the number of people in your party to alumnioffice@ozarks.edu by Monday, January 17 to secure your spot.Location: 7830 S Santa Fe Ave West, Tulsa, OK 74132
Date: Friday, January 21, 2022
Time: 6:00 p.m. to 8:00 p.m.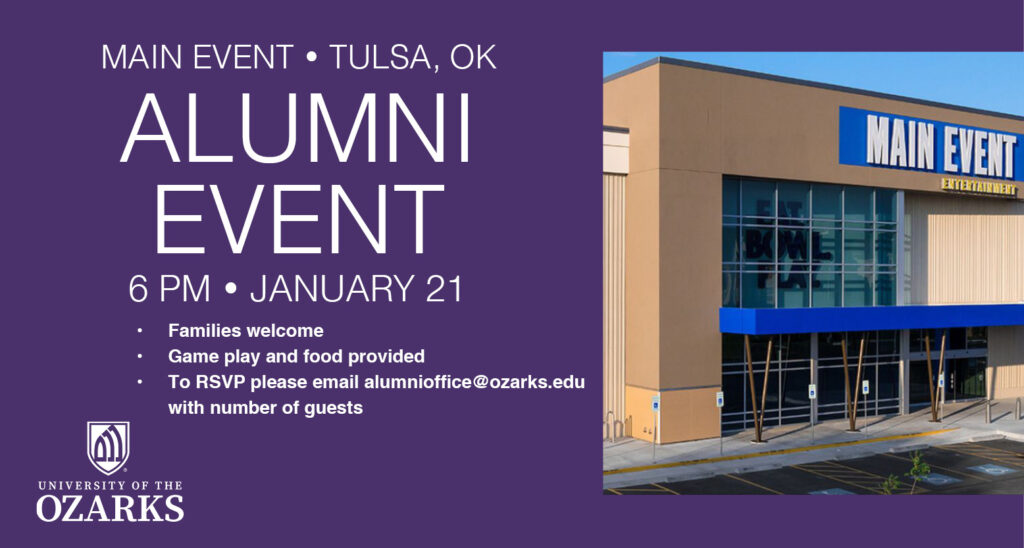 Related Events