Location

Walker Hall - 170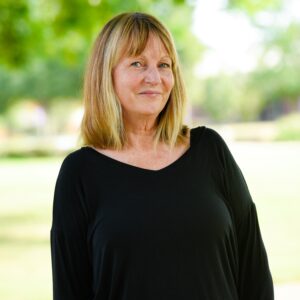 I am a storyteller with degrees in English, Communication, and Theatre. My plays have been produced across the country and I have performed my essays on National Public Radio and Radio Free Asia. I love to conduct research, to interview interesting people, and to write about what I've discovered. A sign in my office reads: "You are the author of your own life story, so make it a good one." This is the most important part of my job: helping students create the best version of their own life story.
Special Projects / Initiatives
I act as Audience Manager for the Hot Springs Documentary Film Festival, the oldest documentary film festival in North America. I serve on the screening committee, as well, watching and reviewing at least 150 films each year. Every fall, University of the Ozarks students take part in the HSDFF by working on the media team. In this capacity, they interview industry professionals, connect with filmmakers , shoot and edit footage, and, of course, watch documentaries.