Location

Walker Hall - 339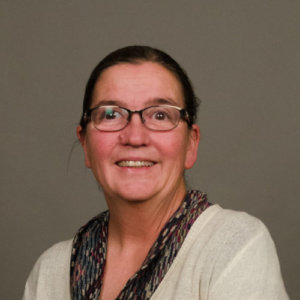 I began my academic career as a sea-going oceanographer and spent many months at sea traveling as far north as the Greenland Sea and as far south as the Antarctic. These experiences led to a profound respect of our natural environment and my passion for environmental preservation, climate studies, and education. 
I joined the faculty at the University of the Ozarks in 2007 and knew immediately  that I had found my true vocation. I teach a variety of classes from Climate to Conservation to Sustainable Agriculture.  I am the coordinator of the Food for Thought Garden, our on campus sustainable garden, and I enjoy nothing more than teaching our students how to grow healthy, wholesome food and sharing it with members of our community. I also have over two decades of practical sustainable agriculture experiences and currently shepherd 70 head of sheep and have a small herd of Dexter cattle on a family farm near campus.
Special Projects / Initiatives
Coordinator of the Food for Thought Garden
The University's Food for Thought Garden is an on-campus fruit and vegetable garden where students learn the principles and practices of sustainable agriculture.  In addition it serves as the site for several student research projects.  
Current Research Projects:
The impact of acid precipitation on root production in Pisum sativum (English Peas)
Feasibility of growing Cajanus cajan (Pigeon Peas) in the Arkansas River Valley.